Milwaukee native and news reporter, Tony Atkins waded through waist-high waters to rescue a woman amidst the flood in Orlando, Florida where hurricane Ian has been wreaking havoc.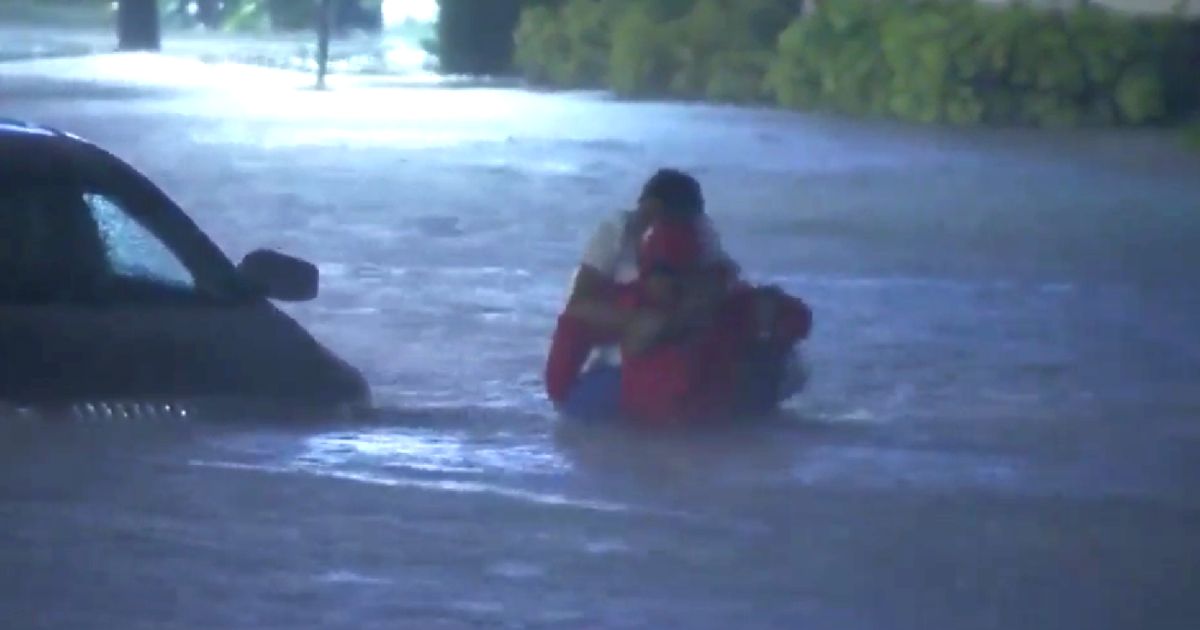 Atkins, who moved to Orlando for the job with WESH 2 News in August, said he was humbled to be where the woman needed him to be in that moment.
The woman who was on her way to work as a nurse drove her car into the waters and was stuck, near to where Tony and his photojournalist were, at downtown Orlando. She waved at them for help.
Reporter Atkins, with no regard for his own safety walk towards the vehicle and had her climbed out of the window on to his back and carried the woman on his back, until they were out of high waters. His heroic actions was captured on camera by his photojournalist.
"I'm still a little shaky, but I know God had him in place just when I needed him. I'm so thankful he was willing to help me and not just ignore me! I really appreciate the love he showed me! He will never be forgotten!" the woman told.
Describing the incident and his recent transfer to Florida, Atkins said "Leaving home was tough for me. But I feel like God will put me in the right place, Her job was to save other lives, you know, and she had to be to work. So I just felt like God just kind of moved me there."
"It's really just this infectious sense of community that I still have for the City of Milwaukee, that I sense here," Atkins added.
He is being hailed as a hero for jumping into the flood to save the woman. The family of the woman had also contacted him to say thank you for his kind and heroic action.