America's Got Talent has been seeing a lot of great talent emerge and now the Resound gospel trio stunned everyone including Simon Cowell who gave them two thumbs up after their inspiring performance of 'What The World Needs Now Is Love.'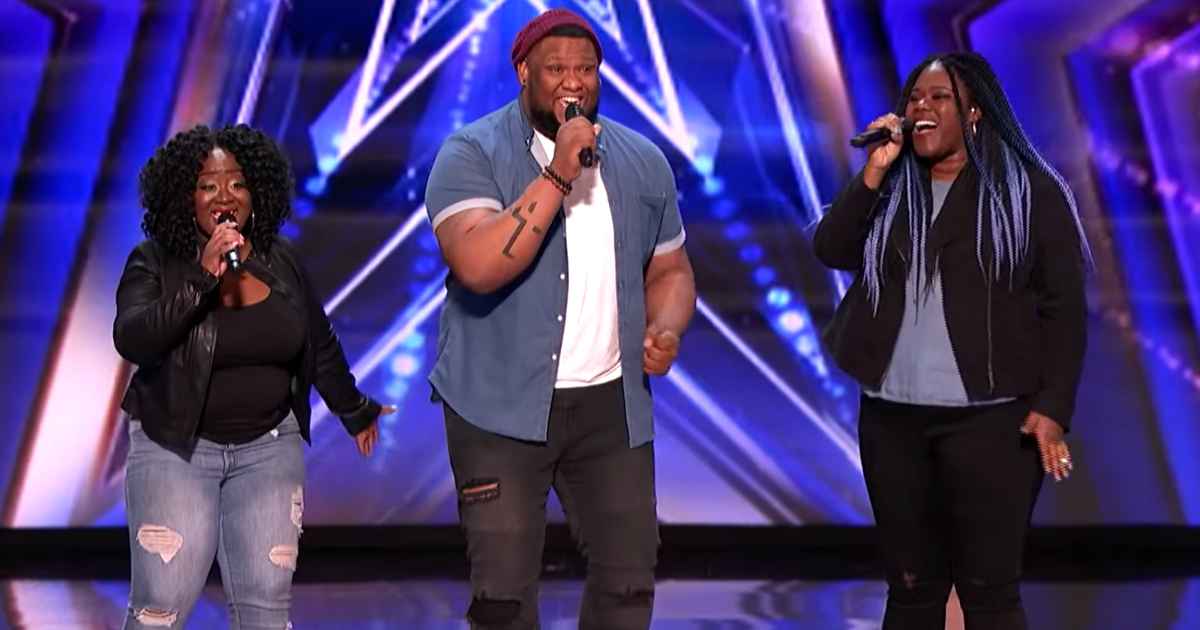 This talented group has been in the news for their videos including Disney medleys and gospel favorites, but it seems like the Richmond, Virginia natives are pulling out all the stops with their audition at America's Got Talent.
They sang a beautifully arranged version of the classic 1965 song which was composed by legendary musician Burt Bacharach and made popular by Jackie DeShannon. The song quickly became a hit and climbed to the top of the music charts.
It seems like they chose to sing this song because of what the world is going through now, especially in the United States with the coronavirus and the protests.
The lyrics of 'What The World Needs Now Is Love' are so true and with these three powerhouse singers of Resound belting out the words, it was a treat to listen to.
What the world needs now is love, sweet love
It's the only thing that there's just too little of
What the world needs now is love, sweet love,
No not just for some but for everyone.
Their performance was so good that even a difficult judge like Simon Cowell was on his feet clapping and even gave them two well-earned thumbs up. "Your joy of performing was very infectious."
New judge Sophia Vergara was also full of praise for them, "I want to get married again so you can sing and walk me down the aisle."
This song has lifted our spirits so much today and we really hope and pray that the trio of Resound go till the end of this competition because they deserve it.