David Wesley delights his YouTube family with another mind-blowing arrangement of the Christian song, 'Revelation Song' sung by virtual choir.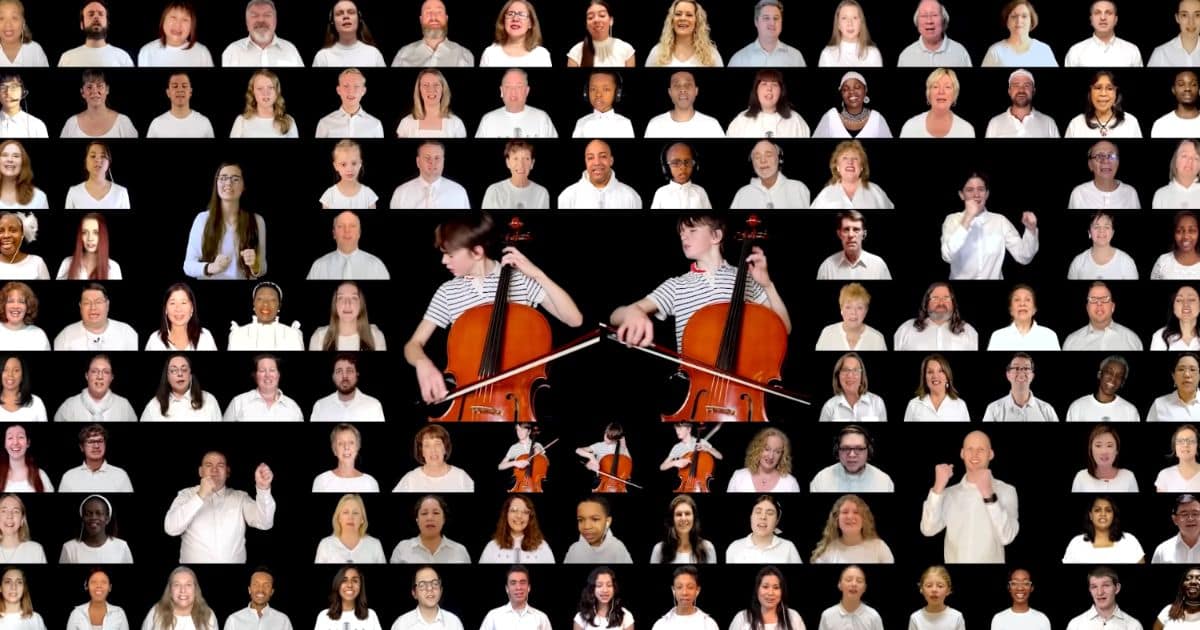 The song gives us Christian believers an idea of what the throne room of heaven looks like with the ceaseless praise of the angels and saints.
The song sounds like a simple song to sing with a simple structure of 4 chords that need to be repeated over and over but in reality, it is one of the most complex songs to be performed.
With Easter around the corner what a wonderful song to sing and praise our God who is the Lord forever and ever.
The virtual choir comprises of 120 singers and ASL signers from 29 countries. There are people of every age in that choir from kindergartners, to great-grandparents.
But the show stopper of today's presentation has to be 16-year-old Elijah de la Motte who is a pre-college student at the San Francisco Conservatory of Music and has also appeared on America's Got Talent.
He comes from a musical family of 10 kids and is clearly a talented cellist with a very bright future ahead of him.
We praise God for singers and musicians who render their talent to the service of the kingdom, may the Lord bless them richly and guide them in every endeavor of theirs.
Psalm 144:9 KJV. I will sing a new song unto thee, O God: upon a psaltery and an instrument of ten strings will I sing praises unto thee.