There are plenty of animal videos on the internet but this one takes the cake.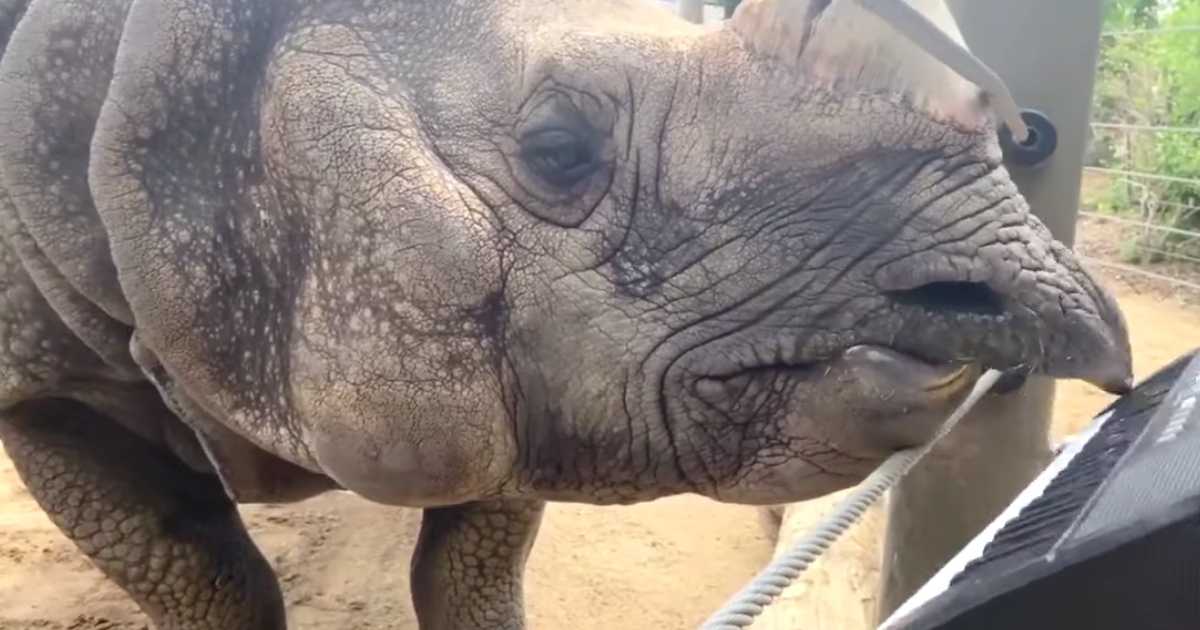 The Denver Zoo recently released a video of a rhino celebrating his birthday by playing the piano.
Kelli Bender says, "Bandhu, a male greater one-horned rhino, turned 12 on May 18." The Asian Rhino is an exotic species of mammals.
Amelia Meyer says, "In general, they live to be about 35 to 50 years of age." Bandhu is living a good life and has developed his skills in music thanks to his caretaker.
The video shows a portable piano being brought to Bandhu the rhino and he starts playing it with his mouth out of the fence and begins to play the keys with his lips.
Bandhu doesn't play any particular tune but seems to be having a great time exploring melodies.
He is rewarded for his efforts by his caretaker with some delicious treats on his big day.
It's so heartwarming to see the efforts made by the Denver Zoo who are modeling a beautiful relationship between the animals and his zookeeper.