In a truly remarkable story of survival, Australian sailor Timothy Lyndsay Shaddock, 54, and his loyal canine companion, Bella, spent three relentless months adrift in the Pacific Ocean. The survival story of these two souls has gripped the hearts of many across the globe.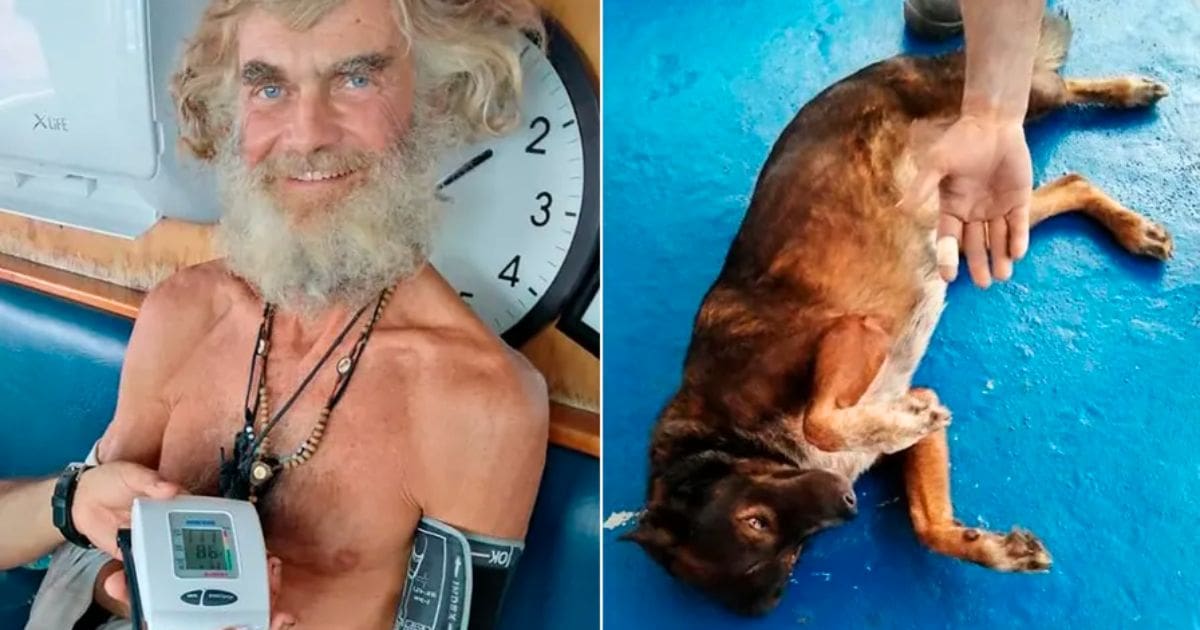 Shaddock, a Sydney native, and Bella set sail from La Paz, Mexico, for French Polynesia in April. However, their journey came to an abrupt end within a few weeks when a storm ravaged their catamaran, Aloha Toa, wiping out its electronics and leaving them stranded approximately 1,200 miles from land, according to Sydney's Daily Telegraph newspaper.
The duo had to rely on the bounties of the sea and the heavens to survive. Their catamaran damaged, with no food provisions or shelter, they subsisted on raw fish and rainwater. "I've been through a very difficult ordeal at sea, and I'm just needing rest and good food because I've been alone at sea a long time," a thin and bearded Shaddock shared in a video broadcast by Australia's 9News television. However, he assured, "Otherwise, I'm in very good health."
Shaddock's ordeal finally ended when a Mexican tuna boat from the Grupomar fleet stumbled upon them. The crew, according to the company's statement, found the pair in a "precarious" state. The exact day of Shaddock's rescue was not provided by Grupomar. Shaddock's doctor assured 9News that both the sailor and Bella were "stable and very well" with "normal vital signs."
The fact that Shaddock and Bella were found and rescued is an astounding feat in itself. Professor Mike Tipton, an ocean survival expert at the University of Portsmouth in England, spoke to this when he shared, "People need to appreciate how small the boat is and how vast the Pacific is. The chances of someone being found are pretty slim." He likened their discovery to finding a "needle in a haystack."
Shaddock and Bella's survival story is indeed miraculous. Amidst the vast expanse of the Pacific, they held onto hope, kept their faith, and triumphed over dire circumstances.
"Consider it pure joy, my brothers and sisters, whenever you face trials of many kinds, because you know that the testing of your faith produces perseverance." James 1:2-3, NIV