A clever mom's strategy for keeping her teen son off social media has paid off and today she's sharing all about it on one of the final episodes of The Ellen Show.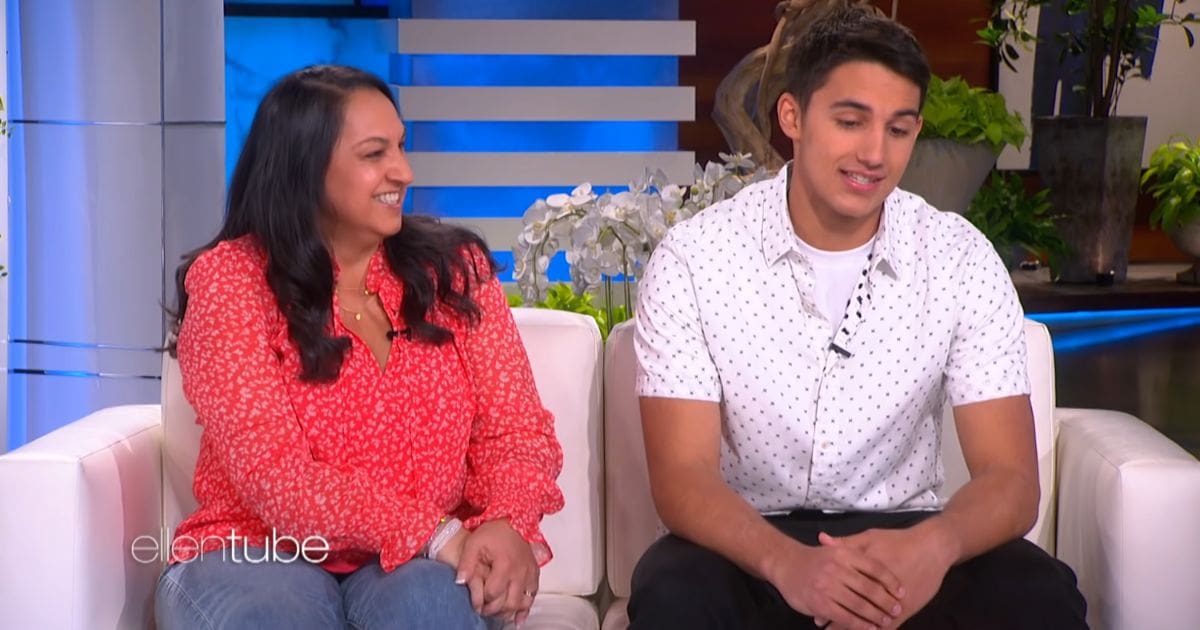 Lorna Klefsass calls it the "18 for 18 challenge" and was inspired after hearing a story on the radio of a mother who did the same thing with her child who turned 16.
Lorna has 3 daughters apart from her son Sivert Klefsaas and shared how social media had a bad effect on one of her teenage daughters and so she decided to make an offer to her son when he turned 12, that she would pay him $1,800 to stay off social media till he was 18.
According to a study at Johns Hopkins in 2019, teens who spent more than 3 hours a day on social media suffered negative mental health issues and internalized problems. That manifested in symptoms like social withdrawal anxiety, depression, and more.
Lorna clearly cared about her son's life and decided to step in and prevent any harm from happening to him due to social media which is affecting the youth of our country in a huge way.
Our children are a gift from God to us and we must do all that we can to protect them and keep them from all evil just like our heavenly Father who is watching over us all the time.
Lorna's plan worked as Sivert says he is 'very competitive' and 'doesn't like to lose' and he ended up accepting his mother's challenge. "Being 12, I didn't really have that great of a concept of money yet. So, I was like oh sick, yeah, absolutely," Sivert Klefsass said.
When Ellen asked Sivert what he planned to do with the $1,800 he said, "Oh, I had plans," as his mom told Ellen that he wanted to buy a house, a car, and much more with it!
Staying off social media meant that Sivert wasn't up to date with what was going viral online and when his friends used slang words, he did not have a clue about them, but being off social media helped him to give more time to school and sports. "On the whole, I would say totally worth it," he said. "I mean, I would do it again."
Then Ellen gave him a chance to try out three of the latest trending challenges on social media that he didn't know of and to win $1,800 for each challenge. Sivert did well and in the end, Ellen blew the mother-son duo away by announcing that he would get $10,000 for his college education and $5,000 he could give to a charity of his choice.
There were several heartwarming comments left by viewers who watched the video of the show on Youtube, one wrote, "Did anyone notice how he was concerned for his mom crying? He kept checking on her. What a thoughtful, kind and attuned young man. My son is 12 and I will be attempting bringing this up to him. Lol."
Another user commented, "The fact that his mom cares so much about social media affecting him shows how much she loves him, thus he is so loving and caring for his mom when she's crying."
Someone wrote, "The most well adjusted young man in the world!! Congrats for not falling to any peer pressures, communicating with people face to face is far more important than getting addicted and obsessed with social media!!"