Lee Loechler was finally able to make that perfect proposal to his girlfriend- thanks to the power of social media.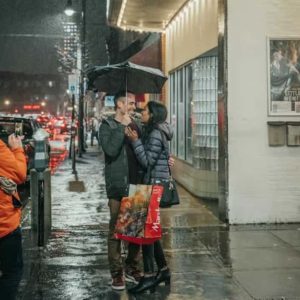 Lee is a filmmaker and has spent six months practicing the proposal, to girlfriend, Sthuthi David.
When Lee got to know that Sthuthi's favorite movie is 'Sleeping Beauty.' He wanted this Disney classic to be a part of it and set to find an illustrator who could make a custom animation that he could insert into the film.
He connected with an illustrator thousands of miles away in Australia who is well known for her Disney animation, and planned to showcase the unique rendition of 'Sleeping Beauty' at a movie theater with his girl friend in attendance.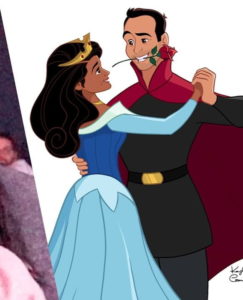 After the animation was done, he was able to hire the Coolidge Corner Theatre in the couple's hometown of Brookline, Massachusetts, and then created a fake e-mail from the theater and was helped by Sthuthi's family to get her to come for a one-night-only screening of the film.
With friends and family in the crowd, he did not want Sthuthi to become suspicious, so he went online and used Reditt to invite people in the Massachusetts area who would be willing to take part in the proposal, and the internet did not disappoint him.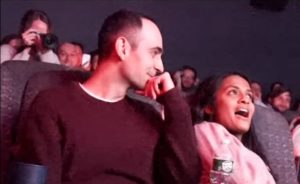 The viral clip shows the entire movie theater proposal and Sthuhi's shocked reaction when Lee got down on one knee to propose.
Lee later shared his feelings, "The only thing better than seeing the smartest person I know completely dumbfounded was knowing we'd get to live happily ever after together."
We wish this beautiful couple a lifetime of joy and togetherness.