Life is full of uncertainties, and every activity we engage in carries some level of risk. Some activities, like snowboarding, inherently pose a higher likelihood of injury. Ian Steger discovered this firsthand when he had a terrifying snowboarding accident, but God was watching over him.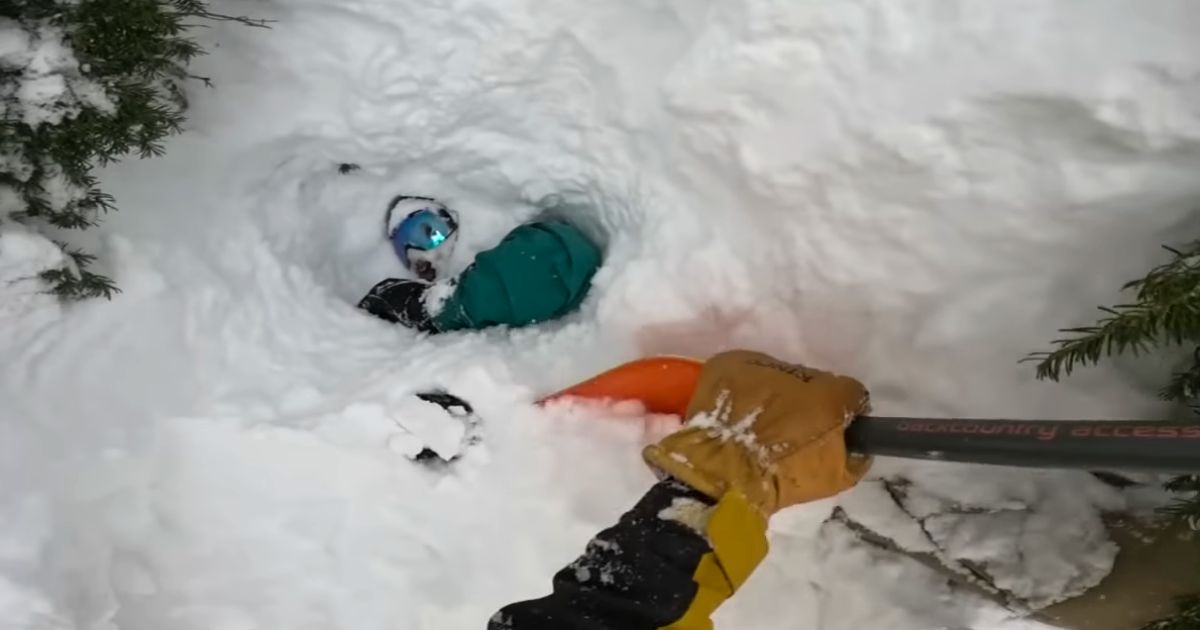 In March, Ian and a group of friends embarked on a snowboarding trip in Washington State. During their adventure, things took a dangerous turn, as reported by the Canadian Broadcasting Company. While navigating through the trees, Ian fell backward and collided with one, finding himself trapped in a deep hole of snow.
Ian explained the situation to KOMO, saying, "When we entered the trees, they were so tight that we each had to find our own paths. Unfortunately, the route I chose led me straight into a massive tree well." Fearing the worst, Ian thought he was facing his final moments. However, God sent a help in the form of Francis Zuber, a skier who happened to pass by.
Francis recalled, "I saw a flash of red in the corner of my eye." He had noticed Ian's snowboard sticking out from the snow, which was unusual given their remote location. Alarmed, Francis called out to Ian but received no response.
Without hesitation, Francis began to dig desperately, determined to rescue Ian from his snowy entrapment. Ultimately, he succeeded in freeing Ian from the snow, saving his life in the process. Overwhelmed by gratitude, Ian embraced his savior, telling him, "You saved a life today. You saved my life.".