A heart-wrenching story is emerging out of Alpharetta, Georgia when a child saved the life of his mother after spotting a falling tree right where she was sitting.
Enjoying the outdoor weather
The weather was just right to go outdoors and so the mother and her two boys went outside to their backyard pool and she sat nearby on a pool chair sunbathing right under a huge tree.
She was reading a book and enjoying herself as her boys played in the pool. Suddenly one of the boys noticed a tree falling away and called out to his mom who was too pre-occupied to listen to his voice.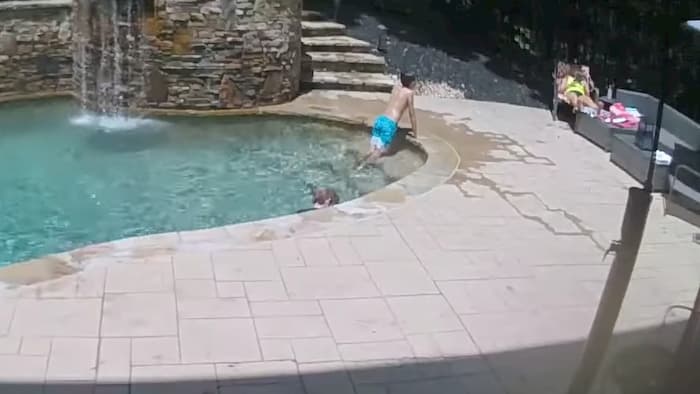 Danger
Then there was a loud cracking sound in the tree above their mother and she looked above to see what it was and bolted away just in time. She escaped just in time because the crack was only for a second and the noise stopped as the tree cracked near its base and was falling toward the woman.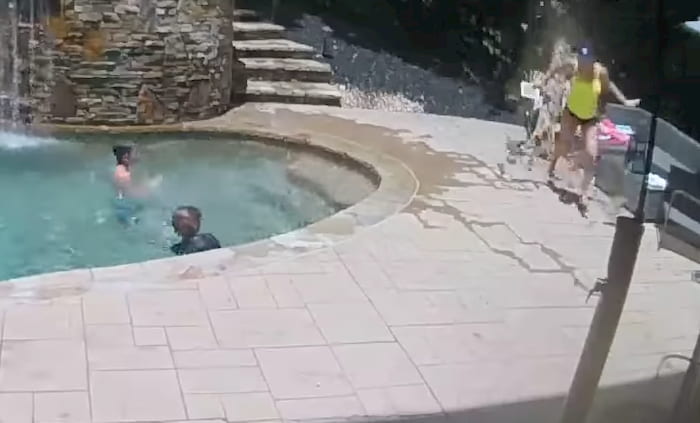 Escaped in time
The mother was saved by a few inches as she didn't stop running till she reached their backdoor. The boys did not even have time to get out of the pool as it all happened in some moments. "Are you okay?" one of the boys asked.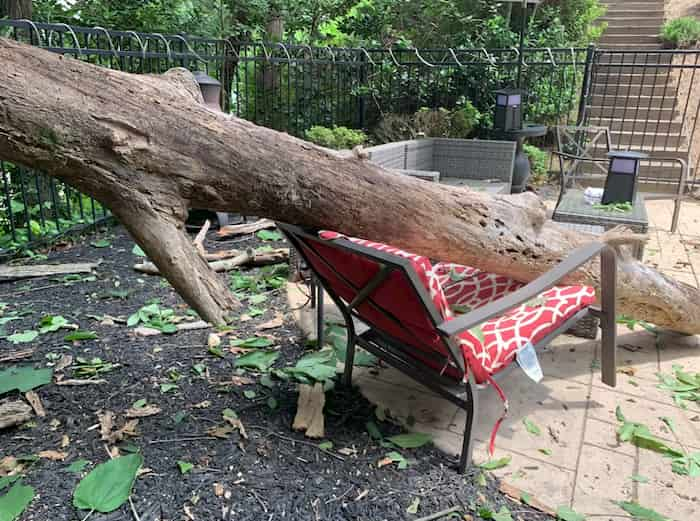 "I almost died," the mother can be heard saying to herself as she looks at the fallen tree. She is completely shaken and goes inside the house to compose herself. The boys both leave the pool, looking shocked at the fallen tree, thank God their mother's life was saved in the nick of time.