This stranger with no medical background delivered a baby not in the hospital but on the roadside. She delivered a healthy infant using a yoga mat, towels, and instructions from a 911 dispatcher.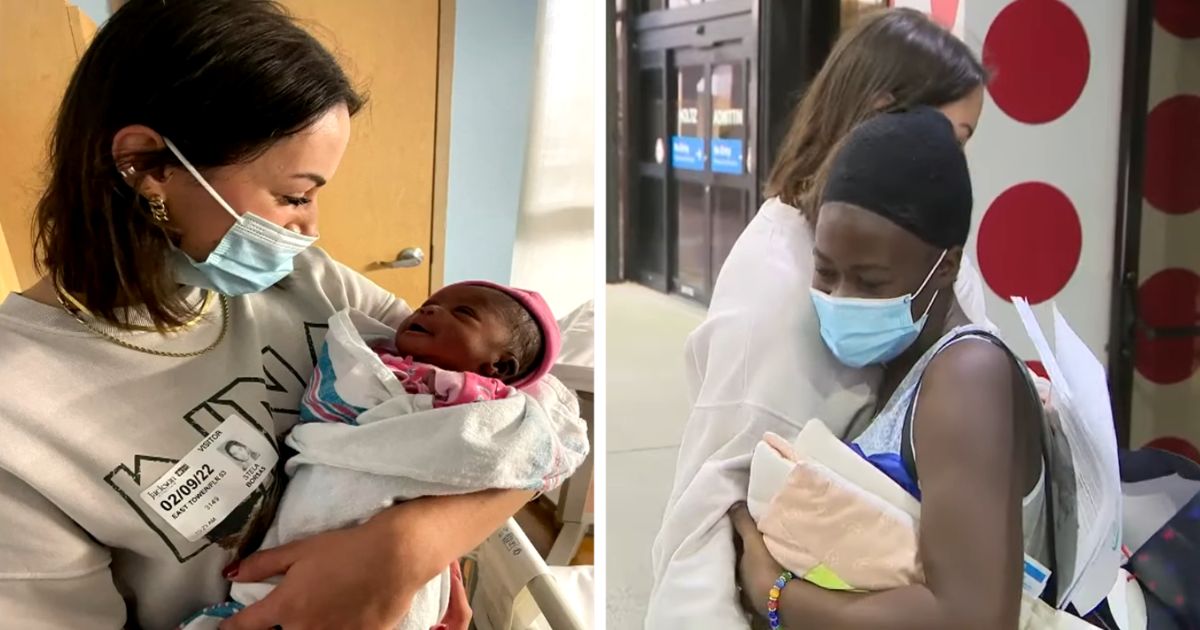 There's always a first time for everything. Stela Niznik, co-owner of the Chicken and The Egg, a restaurant in Downtown Miami did not expect that she would be delivering a baby, and not food, one fine morning.
Stella had just come out of her yoga class and was on her way to work. She saw a pregnant woman on the side of the road and pulled over. "I could see blood all over her legs," she described.
She called 911 around 8:30 AM for help. But, the baby was too eager to come out. Stella could already see her head, and she knew that she needed to deliver her right at that moment. The dispatcher asked her what she had in her car and gave her instructions. "I'm pushing with one hand, and with the other hand, I just started slapping her legs."
Stella cheered the mom by yelling, "C'mon mom! You got this! Keep on pushing, push!" She continued to slap her legs and help her push the baby out. Several minutes later, her efforts paid off when "the baby perfectly landed on her hands at 8:45 AM."
Miami Fire Rescue arrived and took them to Jackson Memorial Hospital. This Good Samaritan and grateful mom have reunited after. This Haitian mom was so grateful to Stella. She said "she does not doubt that God placed Stella in her path. She also hopes for her to continue to help others because God will bless her."
Meanwhile, the healthy baby was named 'Darlie Stella' in honor of her hero turned friend.
Kindhearted Stella continues to help the mom and her baby. This restaurant owner recently set up "Miracle Yoga Mat Baby," a GoFundMe page to raise funds for the baby and their family's needs. "They are in need of a home, clothing, food, and money for medical bills," she wrote.
Stella believes that what happened was meant to happen. She explained, "I don't think it was a coincidence that I just happened to be there and that I just happened to stop." Upon leaving her yoga class that day, she thought of "doing good for someone today" and the opportunity presented itself a few minutes after.
The baby's Haitian mom traveled with her husband and four-year-old daughter from Chile to the United States. She traveled for three months from Chile to Miami. During their journey, she was robbed several times and ended up giving birth on South Miami Avenue in Downtown Miami.
You may help them to settle down by visiting their GoFundMe page, to give "Darlie Stella" and her family another chance in their newfound home in the United States.
"Do not withhold good from those to whom it is due when it is in your power to act." Proverbs 3:27