A cancelled flight led to a heartwarming journey of 13 total strangers in a minivan to Knoxville, Tennessee which will be remembered and cherished for a lifetime.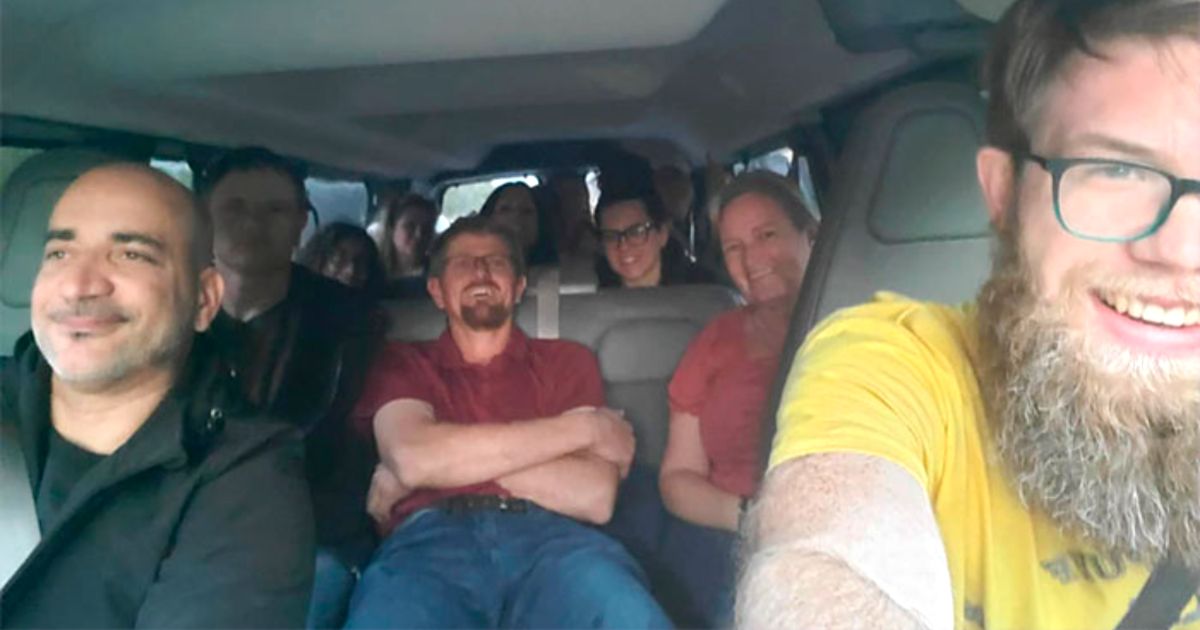 Late Sunday flight on Dec 4, from Orlando, Florida to Knoxville, Tennessee was delayed twice and eventually was cancelled, leaving passengers distraught and weary. However for 13 of those passengers, it turned out to be a blessing in disguise.
They banded together and hired a minivan and set out on a road trip to their common destination. The unlikely journey of the 13 total strangers was documented by Alana Story and uploaded on TitTok, which became viral and had viewers wildly following their story of impromptu journey.
The group was a mixed set of people from different backgrounds which made the story even more beautiful. Someone was going to help a friend move, while few others were attending a conference and some were just going back home. They are seen introducing themselves cheerfully before the start of the journey.
Laura was with her daughter Mikayla and her partner Carlos, for a college tour and was quite apprehensive about going out on the road trip with complete strangers, however she had this to share after the journey, "I take away the fact that there are some really good people in this world. We were all different cultures, we were different backgrounds. It couldn't have gotten more perfect. So I don't have any regrets. No regrets whatsoever."
Alanah said, "I feel like this situation for me specifically kind of restored my trust and humanity a little bit," says Alanah. "There's definitely hope for people — people, they can be good. And also, if you get the opportunity to go on a crazy adventure, you should take it, because you never know what's gonna come out of it."
After a long 8 hour journey, the group finally reached their destination and departed for their separate ways.
"Throughout the ride, I kept on saying, everything happens for a reason," says Mikayla. "If we would have went on that plane, none of this would have happened, we wouldn't have met these people."
True to that statement, sometimes things don't work out as we want them. In those times, the best way to deal with it is, find another way, although it may not be the most comfortable thing to do. Who knows, the end result will be better than expected?? Even more wholesome and greater in fulfilment just as the story of these strangers.