An 8-year-old boy who faced bullying due to his name is receiving an outpouring of support after Tom Hanks sent him a letter.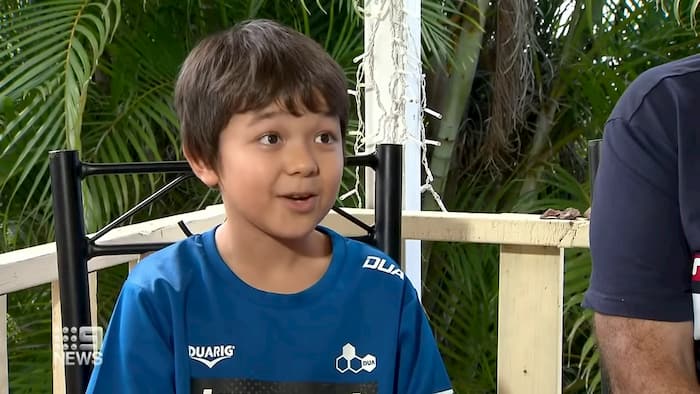 The boy's name is Corona DeVries and some children at school started calling him "coronavirus," which upset him a lot and he then decided to write to Tom Hanks about it.
It started when Corona saw on the news that Hanks and his wife had tested positive for the virus. The concerned boy penned a note to the actor and his wife. "I heard on the news you and your wife had caught the coronavirus," he wrote. "Are you OK?"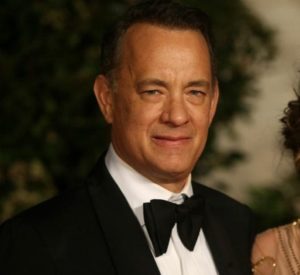 He also mentioned that he was facing bullying at school because of his name. Hanks got the letter and also replied to the young man telling him thanks and supporting him. "Your letter made my wife and I feel so wonderful," Hanks wrote back. "You know, you are the only person I've ever known to have the name Corona – like the ring around the sun, a crown."
But that didn't end there because Hanks had a typewriter of the Corona variety, and he gifted it to the boy. "I thought this typewriter would suit you," he wrote to Corona. "Ask a grown-up how it works. And use it to write me back." He also finished off the letter with "P.S. You got a friend in me."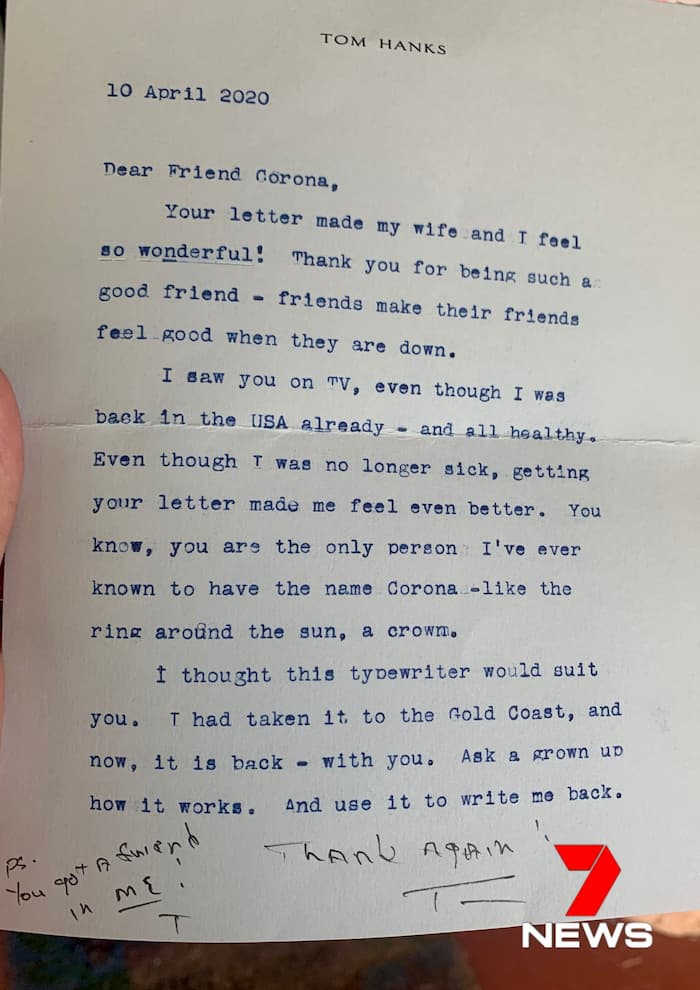 Hanks shared a photo of the Corona typewriter and gave fans an update on his condition. "Hey folks," the post from March 17 reads. "Good News: One week after testing Positive, in self-isolation, the symptoms are much the same. No fever but the blahs. Folding the laundry and doing the dishes leads to a nap on the couch."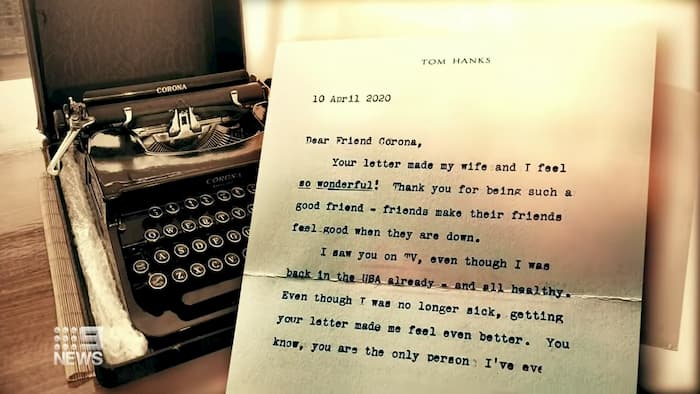 "Bad news: My wife @ritawilson has won 6 straight hands of Gin Rummy and leads by 201 points. But I have learned not to spread my Vegemite so thick. I travelled here with a typewriter, one I used to love. We are all in this together. Flatten the curve."
The gift, note and encouragement went a long way to encourage Corona. He wrote, "I feel like I'm famous," the boy said. "He said I'm a friend of him … and I'm gonna write back soon."
This is such a sweet act of kindness by Tom Hanks to the young boy, Corona, we must rally around each other during these difficult times and not pull one another down through bullying.