Chris and Leanne Waites were dumbfounded when they learnt of their son's medical diagnosis. Their 21 months old son had Rhabdoid tumor and was told that he had only 6 to 12 months left to live.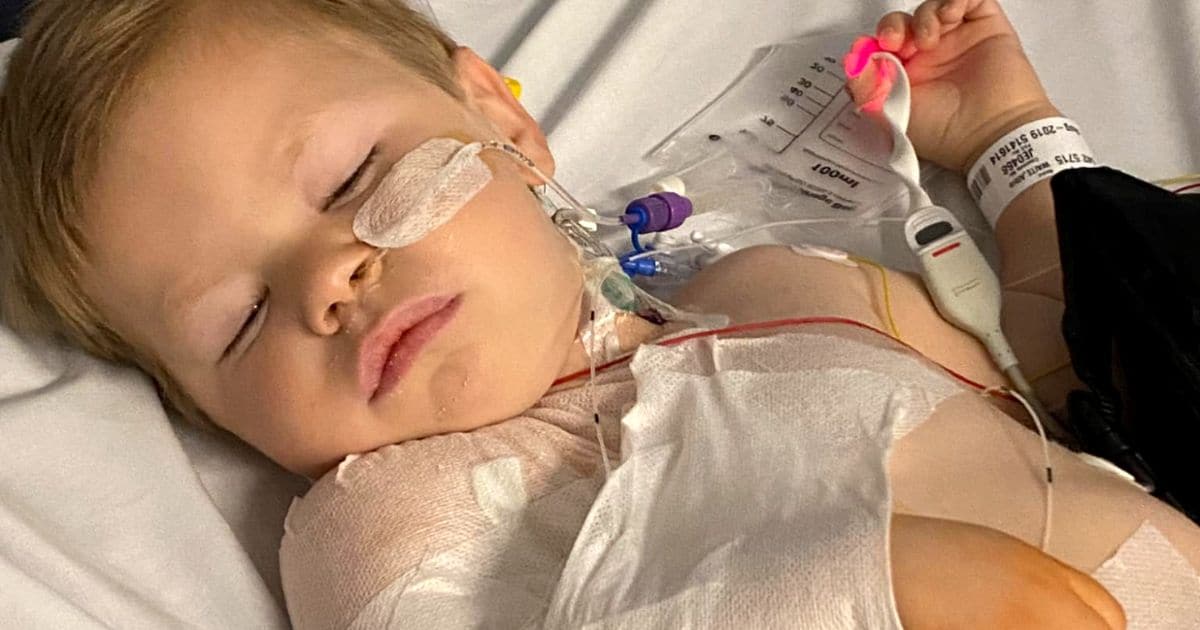 A malignant rhabdoid tumor is a rare childhood tumor that commonly starts in the kidneys but also can occur in other soft tissues or in the brain. These tumors occur most commonly in infants and toddlers. The average age of diagnosis is 15 months old.
One day, while getting dressed the little boy had cried out in severe pain as his arm got stuck in the shirt and was taken to the hospital for a regular checkup. The doctors assumed he hurt his backbone however after several testing, they were shocked as much as the little boy's parents to learn that Albie had cancer.
"I cannot even explain the shock of finding out Albie had cancer. It went from an injury to a prognosis," Leanne said.
The Waites had their world in an upheaval after the diagnosis. Hospital visits, cancer treatments and radiation therapy became frequent and regular.
The couple prayed for a miracle refusing to believe that God would allow their boy to suffer from cancer and be taken away from them so soon. Their lives became more focused on cherishing family time.
However God was listening to their prayers and did not leave them alone. God in His mercy and goodness finally answered their prayers and rewarded their faith in Him just in time for Christmas. Two days before Christmas, Albie was declared completely free from cancer.
When he was released from the hospital, Albie got to ring the bell. "For Albie, ringing the bell marked the end of having his chemotherapy treatment," Chris said.
The couple's unwavering faith in God and God's healing of their son is a wonderful story of God's faithfulness and mercy towards His children. It will remain as a powerful testimony of the family for their lives
For You formed my inward parts; You covered me in my mother's womb. I will praise You, for I am fearfully and wonderfully made; Marvelous are Your works, And that my soul knows very well. Psalms 139:13‭-‬14 (NKJV)