It's not an everyday occurrence that someone finds himself trapped in a railroad track. That's when God sends a hero to save an elderly man from being hit by a train. Talk about being the right person at the right time and at the right place.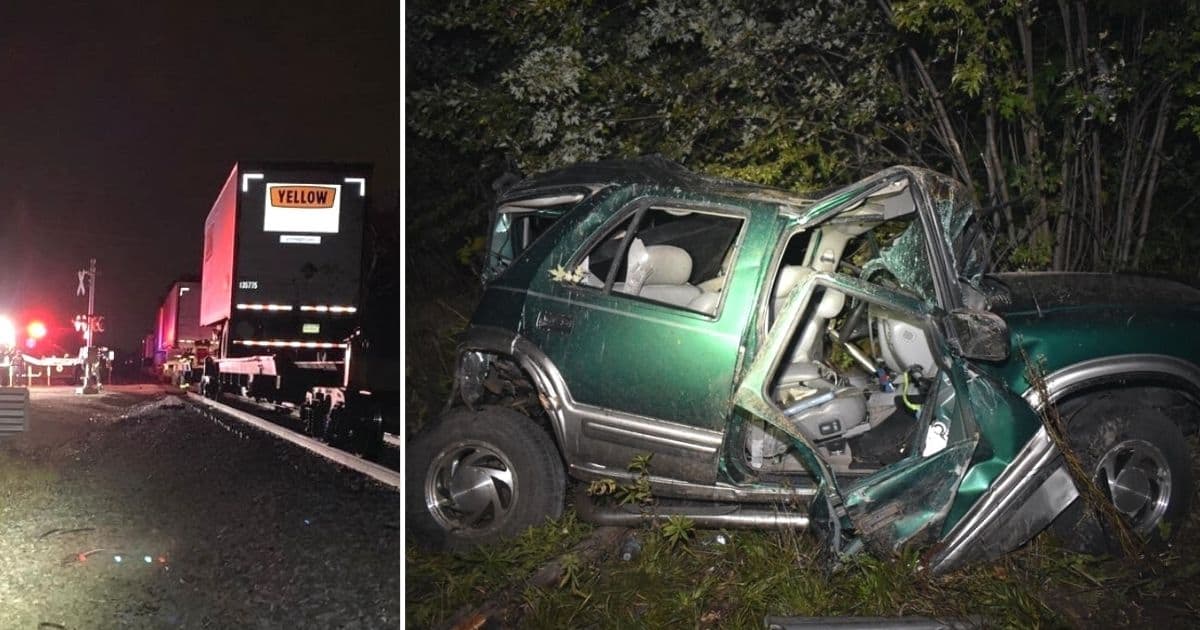 A 72-year-old man turned left from Barnes Road and has driven into the railroad tracks in Sugar Grove Township. He continued to drive until his SUV got stuck in the railroad tracks. Lewis Medina was driving when he saw the vehicle. He knew that something's wrong and someone could have been trapped inside the SUV judging from the way its wheels were spinning. He did not waste time and immediately, went to the track. "I told the gentleman, how about I get you out of the car to a safe area, and we'll get your car off the tracks before a train comes." He called 911 for help but it was too late for Medina to get the car off the track for the train was already near them.
Medina decided swiftly. He unbuckled him, grabbed him, but he slipped out of his arms. He grabbed him by his shirt and pants, however, he fell on the tracks. With a few moments left before they get hit by the train, he rolled with the man on the train tracks saving both of their lives. That's when the train hit the green SUV which was totally wrecked.

Meanwhile, Medina's daughter who witnessed everything while inside their car was so worried wondering what might have happened to her dad. The authorities said that the elderly man had a medical emergency that's why he could not afford to get out of the vehicle on his own.

Medina knew that he could have not saved the man without God's help. "I know it was God. There's no way I could have picked that man up there, there's no way. My biggest thing was, 'I gotta help him.' I think anybody would do that." Everything happens for a reason. What initially looked like an unfortunate event, was turned by God into a life-saving and life-changing experience! God can save us from any precarious situation. Nothing and no one can stop Him from doing so.