In Connecticut, a first-grade teacher made a life-altering decision that would change the course of her life and her former student's. Jenna Riccio, a dedicated educator, encountered a situation that would test her compassion and humanity.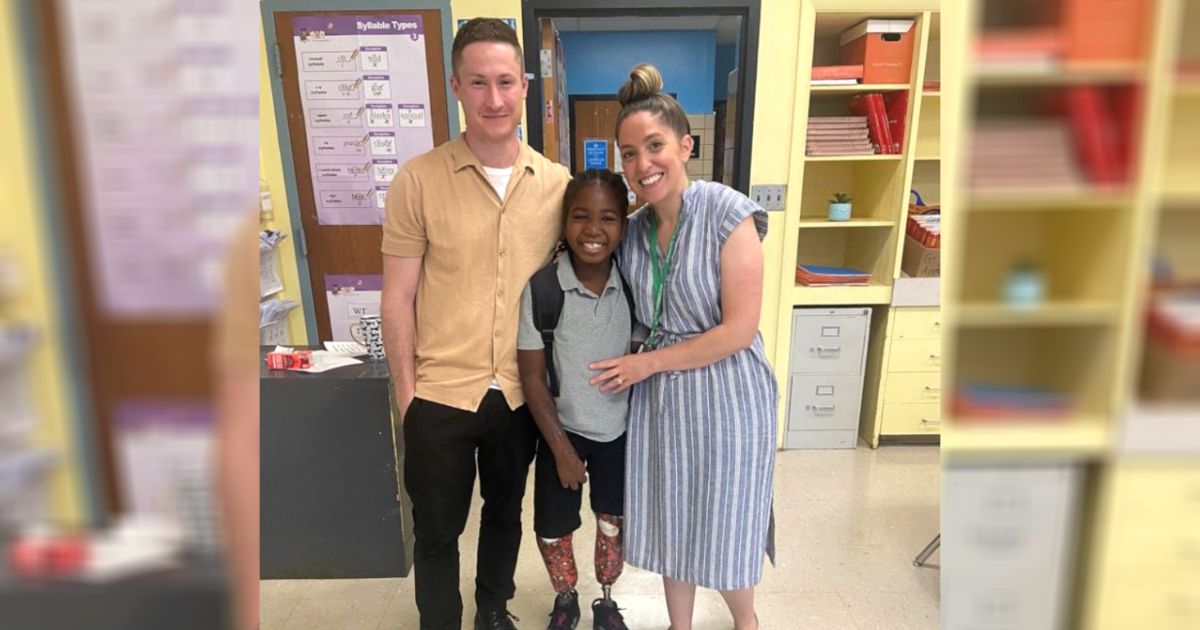 In 2019, Jenna discovered that her student, Nate, had fallen ill and needed emergency surgery due to sickle cell anemia. Unfortunately, the blood infection resulted in the amputation of his legs, left arm, and some of his fingers. When Jenna visited Nate at the hospital, she found him alone and in a state of distress. Moved by his plight, she decided to bring him comfort by being there for him.
However, her visit was not just an act of kindness. Jenna learned that Nate was in foster care and had been separated from his family. Concerned for his well-being, Jenna approached his social worker and posed an impulsive question, "Can I foster him?" Her then-boyfriend, Tim, who worked with her at the same school and knew Nate, readily agreed.
Fast forward to two years later, Jenna and Tim were married, and Nate was the ring bearer at their wedding. In 2022, their family became official when Nate became their legally adopted son. Today, he is in the 5th grade and thriving.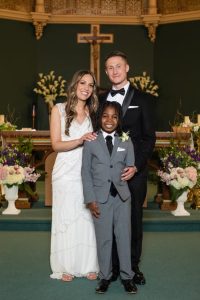 For Nate, his adoptive parents are the lucky ones. "Every night I go to sleep thinking, 'I'm very lucky,' " he says. Meanwhile, Jenna and Tim are overjoyed to have Nate in their lives, and they can never imagine life without him.
Jenna's spontaneous decision to adopt Nate showcases the power of compassion and the positive impact it can have on someone's life. The love and care she showed Nate transformed his life, and their journey as a family is a testament to the transformative power of love.