These two teens shared more than their time and money when they bought food for a homeless man who had just gotten out of rehab. It opened the door for this man to know and experience the Gospel first hand.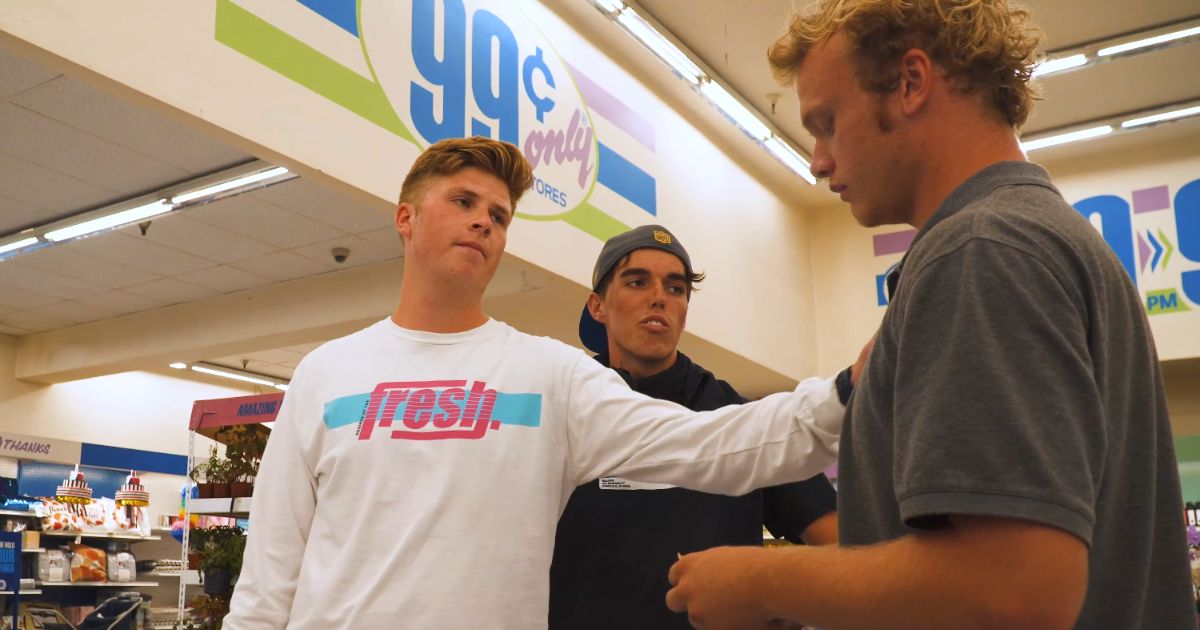 You can see from this video how kind and intentional these teens were in spreading God's love and kindness. It's admirable to see young people going the extra mile not only to preach the Gospel but to make others experience His love.
Everything started at the parking lot of a big grocery store. That was where they met Bryce. He had just gotten out of rehab, and Carlo, a security guard, introduced him to these young men.
They immediately told him they would buy everything that he needed from the grocery store. "We'll buy you anything you want," the teens said. Bryce replied in disbelief, "Is this for real?"
They continued to explain that all they wanted was to "spread kindness." They bought food, water, a blanket, etc., for Bryce. This homeless man also told them that he needed to find a job soon. "I'm trying to get back. Get it back together, you know," Bryce said.
Later on, they found out that he needed to get a new ID to work. Suddenly, one of the teens said, "I never carry cash on me, but I have exactly $50 for you, and I really want you to get that license back." He also added that "And I want you to be able to get your life back on track and get a California license." Bryce replied, "I appreciate that. I really do."
This homeless man blurted an unexpected question when he asked them, "Do you believe in God?" This opened the door for the men to share their faith.
They replied, "We do. We believe that God called us to love people, love each other, and He calls us to be cheerful givers about it." Carlos was listening to their convo, and he went on to share how his life got better when he stopped taking drugs. Guess Bryce was also shocked by his revelation. Carlos added, "You know, like they say, if you turn your life over to God homie, like, honestly, you're not going to need that [drugs], dog."
When asked why the teens helped him, they replied in unison that it was all because of God. They then prayed for him. Part of their prayer was, "God, would you please work in Bryce's heart? Show him that you are the true God and that he isn't perfect, and we're not perfect…But you're not looking for perfection. You're looking for progress…If he accepts you into his heart today, his life can be forever changed. They then asked Bryce if he believed that God loved him and died on the cross for him. He replied with, "I do." The teens affirmed to him that Jesus loves him, and there are people who want to help him.
Carlo intervened and told him that he knew someone who could take him in. God took care of everything Bryce needed in a day, actually, in just a matter of a few hours.
If He could take care of Bryce and give him a new shot at life, He offers the same for everyone. Guess every day is a chance for anyone to start anew. Indeed, His mercies are new every morning.