The Hinge Point's cover of 'There was Jesus' is very uplifting and comforting. Listening to it makes one want to run to the arms of Jesus.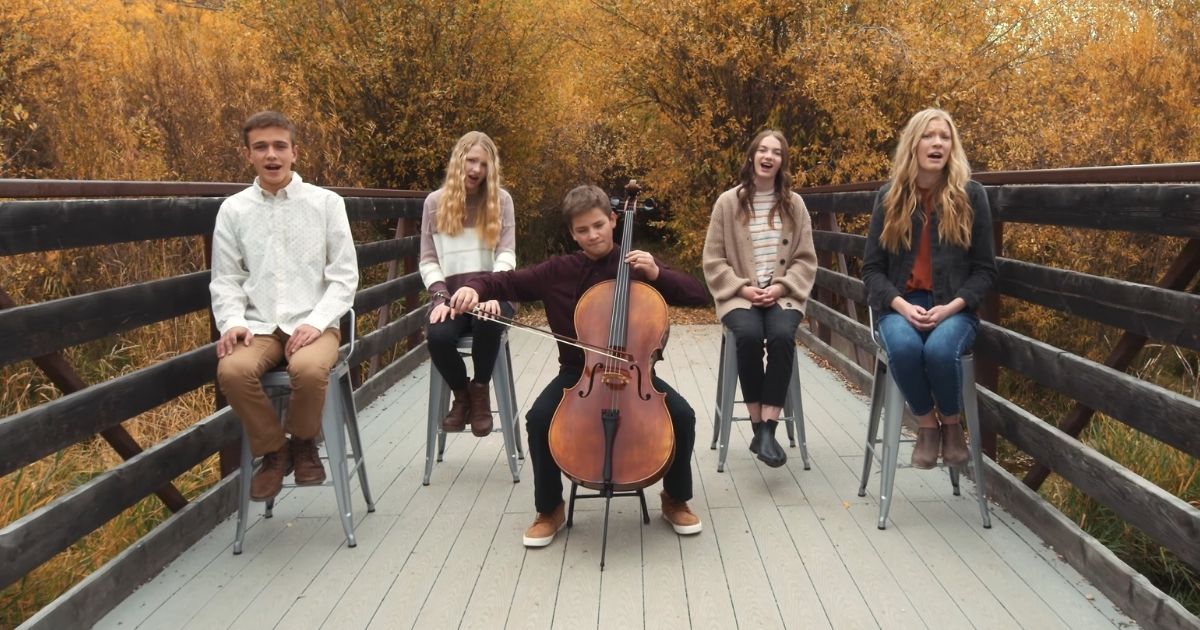 This song was also sung by Dolly Parton and Zach Williams. Hinge Point, the amazing girl trio are sisters aged 14-16-years-old. The pandemic led them to form a group and to feature songs that point people to Jesus. "After Covid hit last year and everything was shut down we didn't really know where we fit into everything. We realized that things that seemed important before were fading and that our focus was changing too. We felt guided to officially start our singing group and focus our music on Jesus Christ. There had been lots of references to hinge point and we all felt like that name would be perfect. It was a literal change in focus and direction." They said in an interview.
They featured George and Grant Marriot in this track. They sang in perfect harmony. Their voices blended well but one can still identify the uniqueness of every singer's voice.
The lyrics of the song are very moving and personal.
When the life I built came crashing to the ground
When the friends I had were nowhere to be found
I couldn't see it then but I can see it now
There was Jesus

In the waiting, in the searching
In the healing and the hurting
Like a blessing buried in the broken pieces
Every minute, every moment
Where I've been and where I'm going
Even when I didn't know it or couldn't see it
There was Jesus
One cannot be in a circumstance or place which Jesus cannot reach. His presence encompasses everything. Jesus is not only with us when things are doing well. His love and presence are equally available in times of distress and challenges. He remains to be God even during a pandemic season. May these lines remind everyone that nothing and no one can separate us from his unfathomable love.
On the mountain, in the valleys (There was Jesus)
In the shadows of the alleys (There was Jesus)
In the fire, in the flood (There was Jesus)
Always is and always was
No, I never walk alone (Never walk alone)
You are always there