With their feature barbershop style harmonies and smooth blending of voices, the Emmanuel Quartet sings a melodious a cappella cover of 'There's Something About That Name Jesus'.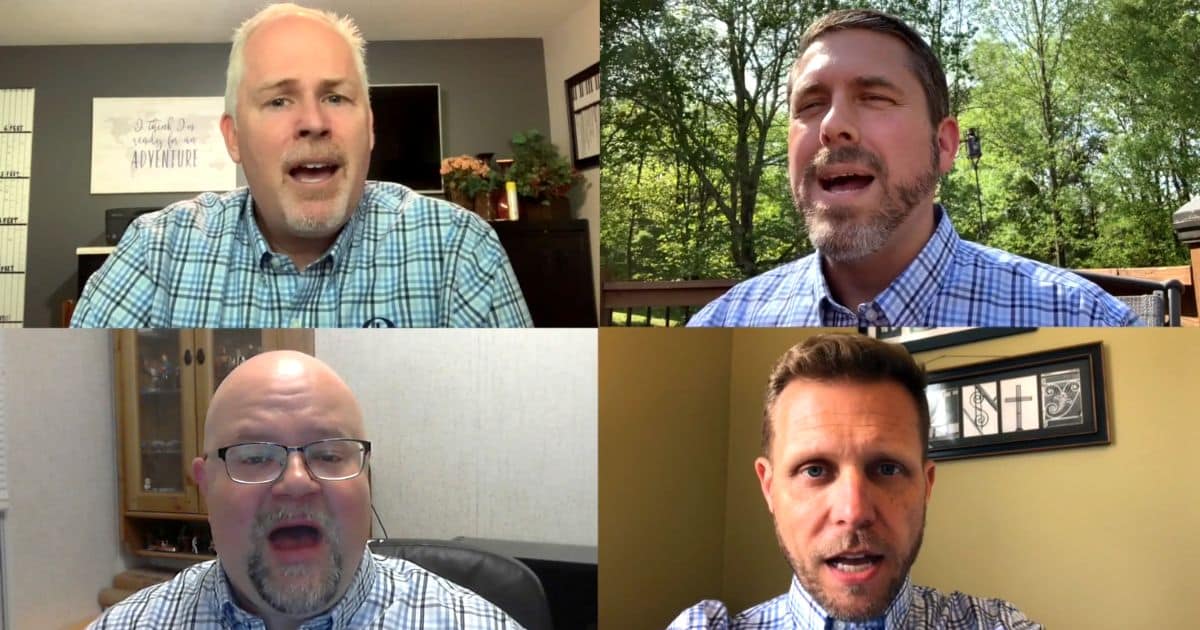 The mission of the quartet is to reflect God's love through music, reminding His people that He is with us and that Jesus is returning soon.
The meaningful lyrics of the song was written by Gloria Gaither and her husband Bill. Gloria says this song came to them out of a personal experience that confirmed the power and effect the name of Jesus had on their everyday lives.
The song was composed in 1970, after the loss of their grandparents and the onset of their own parenthood. Bill was then 34 and Gloria, 28.
Jesus, Jesus, Jesus
There's just something about that name
Master, Savior, Jesus
Like the fragrance after the rain
Jesus, Jesus, Jesus
Let all heaven and earth proclaim
Kings and kingdoms shall all pass away
But there's something about that name.
Assuredly, I say to you, this generation will by no means pass away till all these things take place. Heaven and earth will pass away, but My words will by no means pass away. Matthew 24:34‭-‬35 (NKJV)
Nor is there salvation in any other, for there is no other name under heaven given among men by which we must be saved." Acts 4:12 (NKJV)
Jesus Christ is the same yesterday, today, and forever. Hebrews 13:8 (NKJV)