A group of Thai emergency crews' heroic efforts to rescue the life of a 19-month-old baby girl who had fallen into a deep, dry well shaft has garnered worldwide attention.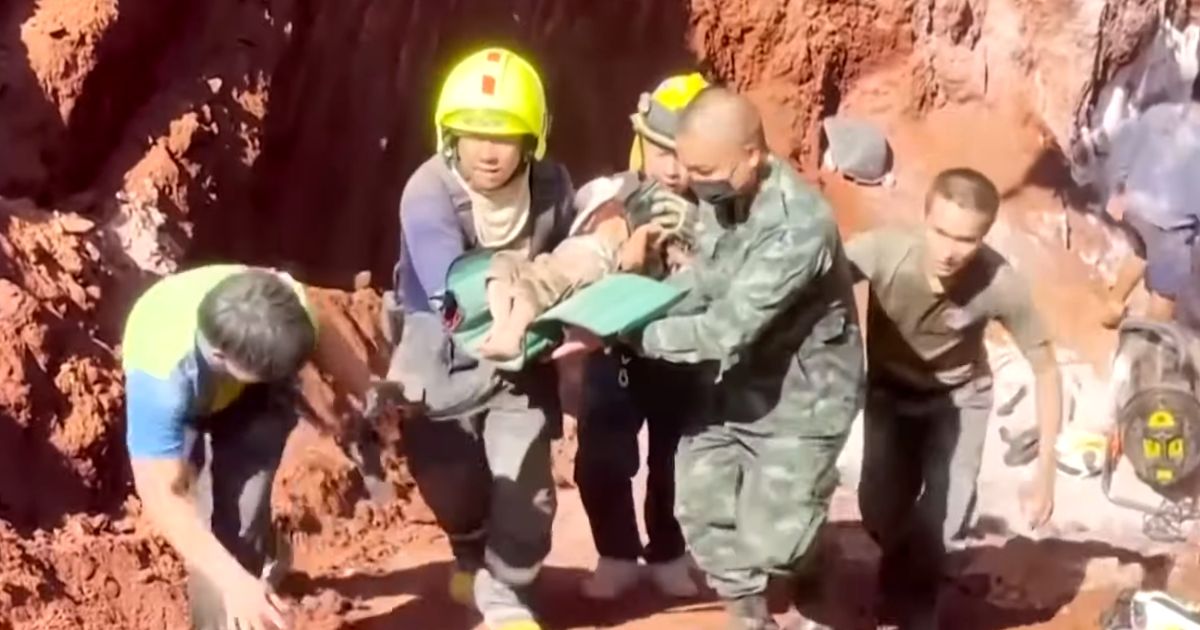 The incident took place while the child's parents—who had immigrated to Thailand from Myanmar—were working in a field in the north of the nation.
Before they went off to work, the parents had put their baby under a tree; taking a break from their work, when they came back, they were shocked to discover that their child was nowhere to be found. Their search for the toddler lead them to a nearly 50-foot-long dry well shaft where the child was found trapped and frantically crying.
What followed next was an 18-hour stunning rescue effort by the rescue team who worked nonstop to free the child from the deep pit. Racing against time and fueled by the need to save the young girl's life, they worked hard to keep the infant safe and secure, feeding oxygen to her while digging frantically.
After nearly a day, the rescue crews were finally able to pull out the toddler to safety.
Rescue workers were overwhelmed with emotions as they had been working without sleep for the entire duration of the operation.
"We are so glad we could rescue her safely. Everyone helped out," said one of the rescue workers, Chanachart Wancharernrung, in a statement to the BBC.
Reportedly, the toddler showed some signs of fatigue but was confirmed to be in good health and did not have any grievous injury from the ordeal. She was immediately taken to the hospital for further medical assessments.
We are thankful for the crew's timely intervention and tireless efforts to rescue the baby girl. Praise God for sending them.