An Elgin, Texas boy is grateful to the Lord for saving his life and giving him another chance after being in the eye of a storm.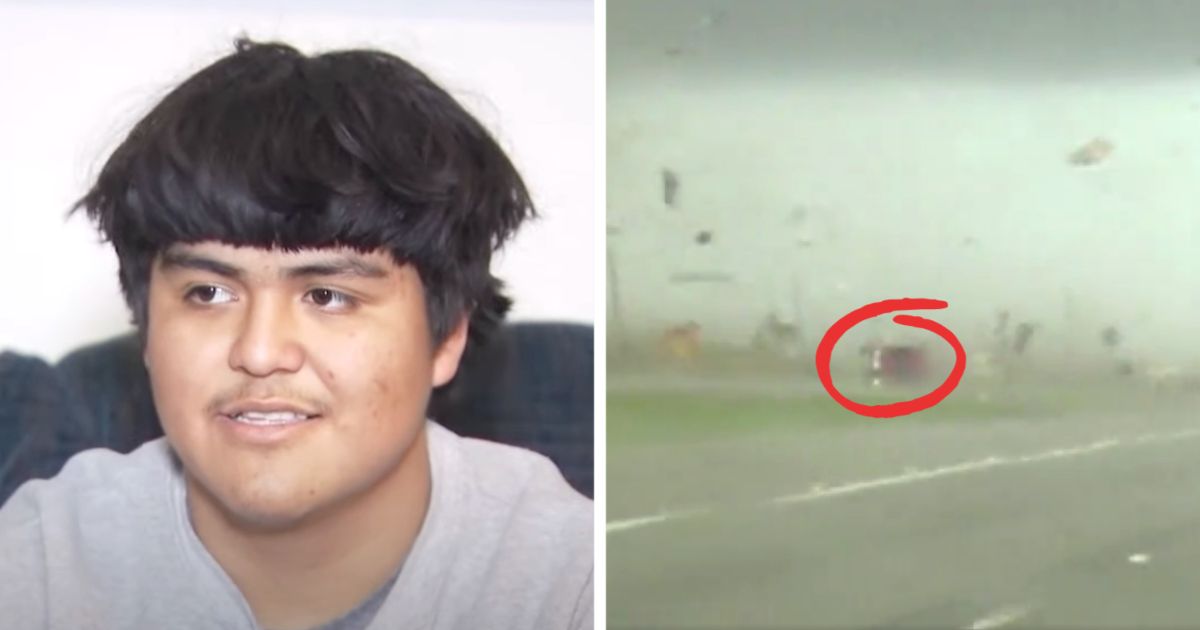 The sixteen-year-old boy had just given a job interview at Whataburger and was driving back home when the tornado struck.
Riley Leon faced a near-death situation when his truck was picked up and thrown "like paper" by the storm that nearly took his life.
Reflecting on that terrible ordeal, he said the incident left him speechless while seeing the viral video of his red 2004 Chevrolet Silverado.
Chevrolet should immediately replace their Silverado commercials with just this footage. pic.twitter.com/0Hz1Xa5lYi

— Joel Berry (@JoelWBerry) March 22, 2022
Riley Leon credits God for being alive today as he says, "[I'm] grateful I'm here," said Leon. "[I'm] grateful God gave me another chance because better things are gonna come in the future. Never let small things bring you down because bigger things are gonna come."
The teen now says he should have taken the weather warnings a little more seriously and added that he "never expected" this to happen to him. He escaped the ordeal with just a few scratches on his arms and is still trying to process what happened that fateful day.
Everybody has something that holds a great sentimental value for their lives and in Leon's case, it was the red truck he was driving. The Chevy truck was a part of their family from the time Leon's little sister was born. "That truck," he said, "helped me and my dad get to where we are now."
At the moment, the young boy is at home with his parents, little sister, and older brother. Riley Leon has started attending school again where he hoped no one would find out about the accident, but the video was all over social media and his family and friends saw the video and recognized the Chevy truck from there.
Riley Leon wouldn't have been alive today if God did not help him out during the accident, it is a miracle that he survived and is with his parents testifying about the goodness of God.
Meanwhile, another person who was also out when the tornado struck, Marcus Reynolds, witnessed the incident and even interacted with Leon after the ordeal. He said the teen was "in shock" after being whirled around by the tornado and he let the young man use his mobile phone to call his parents after the incident.
It was at that moment that Leon told his parents that he was the person in that video and that the truck was destroyed. He said he learned an important lesson from the accident, "If there's going to be bad weather, stay home. No matter how important the thing is to you, stay home. Your life, your life matters more than other stuff."
Deuteronomy 31:6 "Be strong and courageous. Do not be afraid or terrified because of them, for the LORD your God goes with you; he will never leave you nor forsake you."