In a world where it can often feel like there is little hope, one man's story of faith and friendship serves as a powerful reminder of the good that still exists in humanity.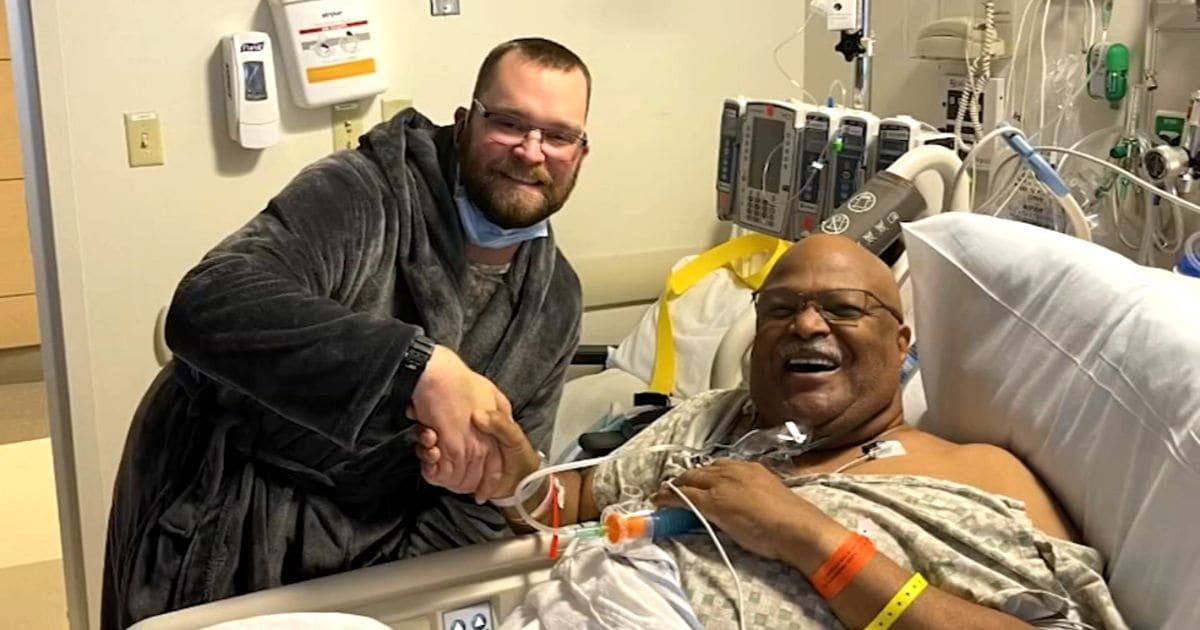 Bill Sumiel, a resident of Salem, New Jersey, was in dire need of a kidney. With his age making it an urgent matter, Christiana Hospital made an appointment for him at a dialysis center. They also arranged for an Uber driver to pick him up. Little did Sumiel know, that car ride would change his life forever.
The Unexpected Offer
As the two men, Tim Letts and Bill Sumiel, struck up a conversation on the way to the dialysis center, they quickly became friends.
As the ride progressed, Sumiel opened up to Letts about his predicament, and Letts offered him something truly unexpected. He offered Sumiel a life-saving gift – his kidney.
'I think God must have put you in my car.' Letts said to Sumiel. 'If you'll take my name and number, I'll give a kidney to you,"
In shock, Sumiel couldn't even note down Letts' name and number, but they were a perfect match and the surgery was a success. Since then, they have become lifelong friends.
For Letts, an army veteran, giving a kidney was the gift of life. He felt blessed to have the opportunity to give someone the gift of life, and for Sumiel, it was a moment that reinforced his faith in the power of miracles.
The story of Tim Letts and Bill Sumiel is a reminder that even in the darkest of times, there is always hope. The kindness and selflessness of one person can change the course of another person's life, and that is something worth celebrating.
One year after the kidney transplant, Sumiel continues his rehab and he's forever grateful to Letts. It is a story of love and friendship and a reminder that small acts of kindness can make a big difference in someone's life.