A professional pianist in Ukraine opened her piano case one last time to play one last time before they abandoned their home.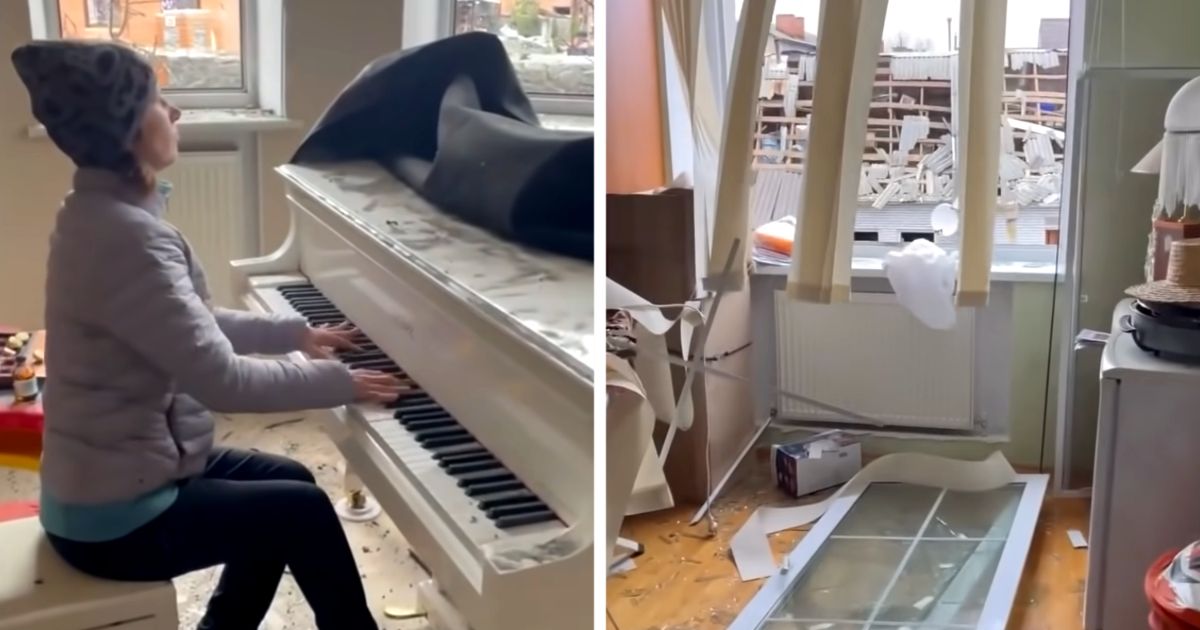 It is a desperately sad situation in Kyiv where the video was filmed as it shows ruins all around.
Irina Manyukina performed one final rendition of Chopin in the ruins of her house that was badly damaged by Russian bombs.
The heartwrenching footage was captured by her daughter, which shows Manyukina playing her grand piano at home in Bila Tserkva, around 80 kilometers from Kyiv. God only knows what Maniukina must have been going through when she brushed away the ashes from the piano a few hours after a bomb landed 30 feet from her home. Along with many who have had to leave their beloved homes and cities and run away to safer places, the 48-year-old fleed the city she was born in after airstrikes by the Russians devastated the area.
Maniukina must be so brave to start playing her beloved piano in front of bombed-out windows and smashed debris. The video moves away from her and shows users the rubble and the remains of their family home and outside the huge crater in the ground.
Karina Maniukina, took to social media to upload the video on TikTok on Monday, and wrote, 'Do not judge, my mother is a professional pianist and decided to play to let go of this case.' No wonder, the video got more than 1.6 million views and more than 225,000 likes with 3,900 comments from viewers who felt moved by the clip.
The family has traveled 300 miles to Lviv in western Ukraine, close to the Polish border where they have been staying since then.
Let us keep praying for the peace and safety of our brothers and sisters in Ukraine and let sense prevail on the leaders of both sides.