A now-viral video showing a veterinary doctor comforting a scared dog is warming hearts everywhere.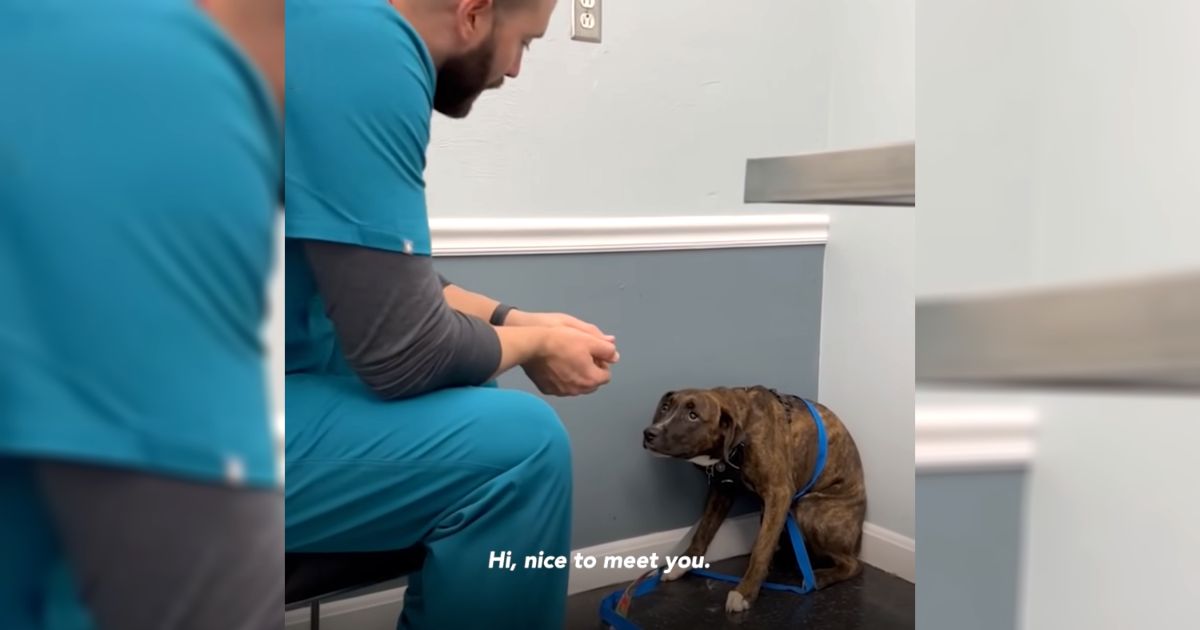 The dog looks really scared of the doctor when he comes in for an appointment at first, but as he goes down on his feet and lies down next to it and puts his head near the dog's face, the dog warms up to him and knows he can trust him.
The veterinary doctor could have just gone about vaccinating the dog and be done with the appointment but he goes out of the way to build trust with the dogs which is so rare to see.
The doctor in the video is showing us all an important lesson on kindness and that dogs also respond to those who show them love and kindness.
This popular video has garnered millions of eyeballs and people are able to relate to the tactics shown by the Rhode island veterinarian in it.
Dr. Thomas Hamilton or "Dr. Tom" is a Rhode Island veterinary doctor who is also a social media celebrity with more than 3 million followers on TikTok.
The Vet. was able to quickly build trust with every type of dog that came to him at the Medical Center was because of his own experience with his pet growing up.
Dr. Tom shares that he had a pet Husky when he was a young boy, and once when he was alone a dog from outside came and was about to attack him.
The Husky was chained up, but broke its chains and ended up saving his life. That incident changed his perspective on dogs forever and sparked an interest in taking up a career in veterinary medicine.
He says, "What I want the world to realize is through kindness, love, and compassion, you can change a dog's — any animal, really — perspective on who you are," he says.
"It's not like it's the end goal to vaccinate them and send them on their way," he said. "I want to actually build a relationship with them."
Through this viral video, many people are watching how this gentle giant goes down on his knees and even lays down on the ground next to the dog to build trust.
Dr. Tom is showing the world that through love and kindness it is possible to change anybody. What if we behaved in a similar way to our fellow human beings? This whole world would be changed and the kingdom of God would be established here.