A student pilot in Pontiac, Michigan, had quite the scare during her third solo flight but was fortunate enough to have an experienced pilot on the ground to guide her through an emergency landing. Taylor Hash, a 21-year-old student pilot, was preparing to land her single-engine plane when she suddenly lost her nose gear without any indication.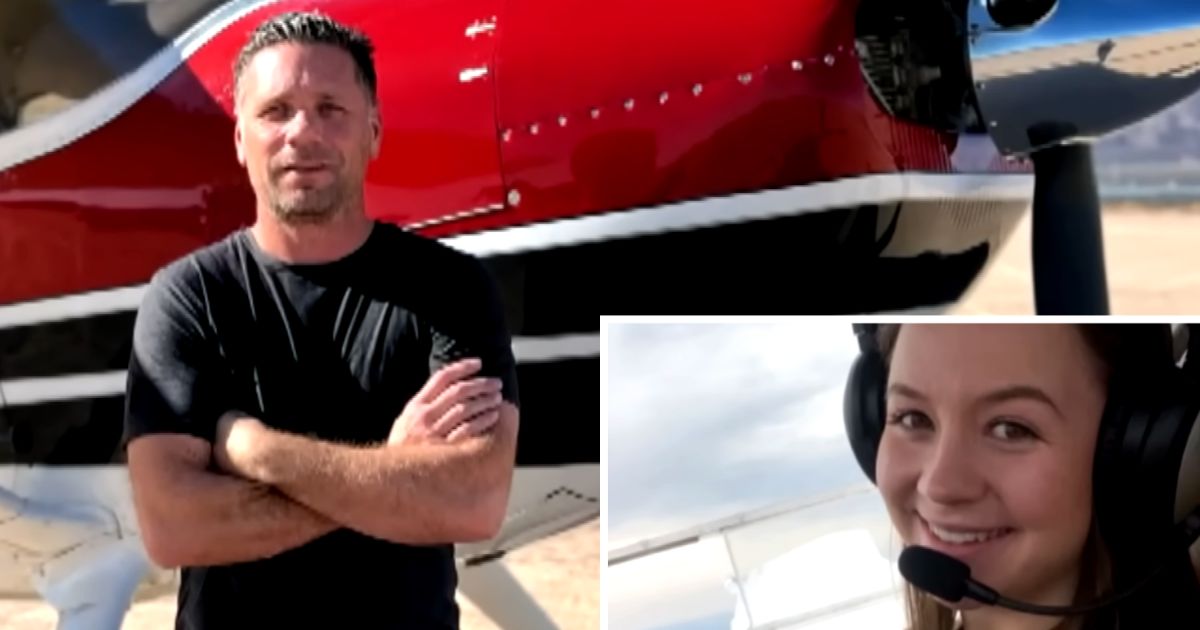 "Pre-flight the aircraft as normal, I checked that everything was good, did an exterior check and everything looked great," said Taylor Hash. "I got in the plane, started the engine up, called on the radio and asked for clearance to taxi to the runway. Everything was perfectly fine."
Veteran pilot Chris Yates had just landed his own plane when he saw the nose gear of Hash's plane fall onto the runway and alerted air traffic control, who then contacted Hash to inform her of the situation.
Hash was trying to figure out her options when air traffic control put Yates on the radio to guide her through the landing. Yates shared a touching exchange with Hash over the radio, calming her down and reassuring her that they would land safely.
The veteran pilot found himself in a situation that felt all too familiar. Yates told Hash, "Taylor, this is Chris. My daughter's name is Taylor and I taught her to fly. We're gonna be just fine, kiddo." The veteran pilot then guided Hash through the emergency landing, making her feel like she had known him forever. Yates provided Taylor with instructions on how to land the plane safely without the front wheel and encouraged her by asking questions and praising her efforts over the radio. Taylor kept Yates updated by stating her current speed, and Yates reassured her that she was doing a great job.
Yates and Hash had a heartwarming conversation over the radio, where Yates asked Hash if she planned on being a career pilot, and she confirmed that it was her goal.
"You're gonna be a career pilot," Yates asked.
"I was planning on it," Hash said.
"This is a good start. This is good story to your legacy, kid," Yates told Hash.
"Just having someone to have a conversation with me, and not be so official with the aviation language – is was just calming. It was perfect and just what I needed in that moment," she said.
After the incident, Hash said that the experience made her more confident as a pilot and reassured her that flying was what she was meant to do. Despite being a little shaken up, she said that the incident wasn't going to stop her from flying again. The experience was intense for Taylor, but she successfully completed what she considers her most significant landing.
"Those couple minutes were intense – my most important landing to date was that one and probably will be my most important landing ever," she said.
People are praising the duo for handling the tense situation calmly;
"They're both heroes. Him for being so reassuring while guiding her through the emergency landing; her for being able to stay focused and follow his instructions in a deadly situation."
"She sounds so calm & professional! She's going to develop into an excellent pilot. Wishing her all the best."
"love this. "A Story for you legacy". What great words!";