A tender moment of two military veterans meeting after 75 years apart has left people teary-eyed.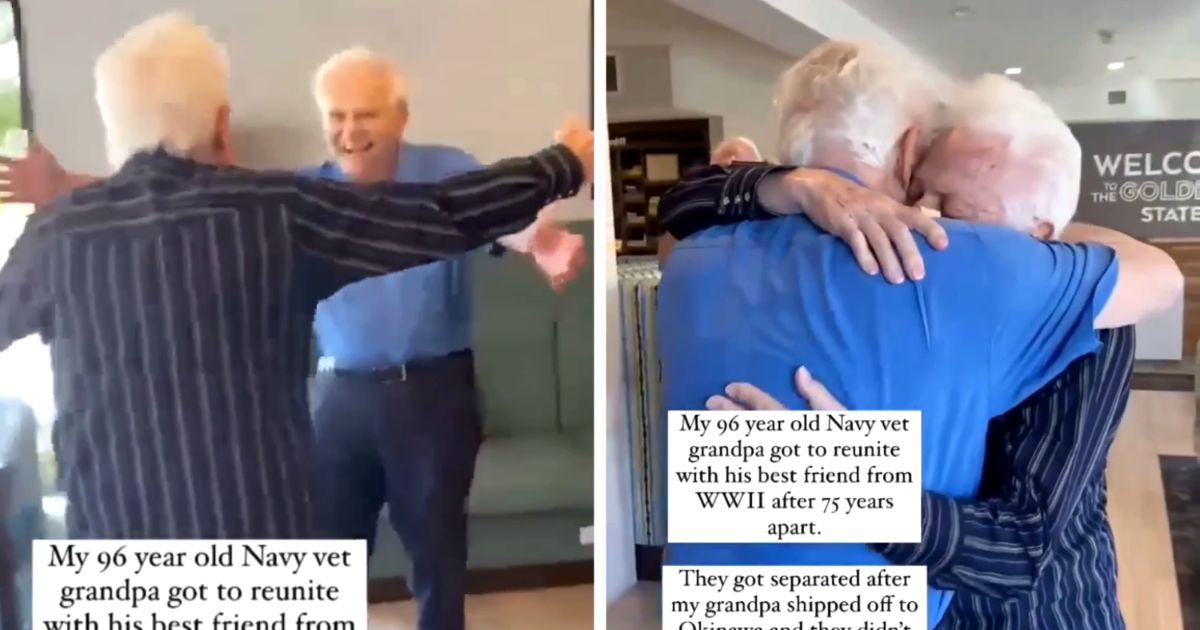 Erin Shaw, shared an emotional video of her grandpa, a US Navy veteran meeting his best friend of Navy days, 75 years after they were separated.
The Navy veterans got separated during the Second World War, when Erin's grandad was shipped off to Okinawa. Neither of them knew whether the other have survived or not. The families were recently connected through social media and had arranged the meet.
The video showed an elderly couple walking into a building to what looks like a lounge area. Immediately, recognizing his best friend, the 96 year old Navy vet rushed up to his old friend and both of them hugged each other in an emotional reunion.
People have commented on the video saying;
"I really think some of the strongest friendships and bonds are with those who served in a war together. This is a tender video. Thanks for sharing."
"Only brothers from service will truly understand how 75 years can melt back to them in their early 20s taking on the world! Not many of these gentlemen left!"
That's crazy to even think .. 75 years of not seeing someone who you probably seen so much with. God bless them …
Incredibly beautiful & poignant moment, seeing these 2 heroes reunite!!
Erin Shaw wrote, 'Love and friendship can endure anything'. The video has nearly reached 2 million views now.