The Voices of Hope Children's Choir delivers a stirring rendition of Lauren Daigle's renowned song, 'Rescue.' The performance, featuring soloists Angelina Pendleton-Mendez and Erin T. Evelyn, showcased not only the immense talent within the choir but also the powerful Christian message at the heart of the song.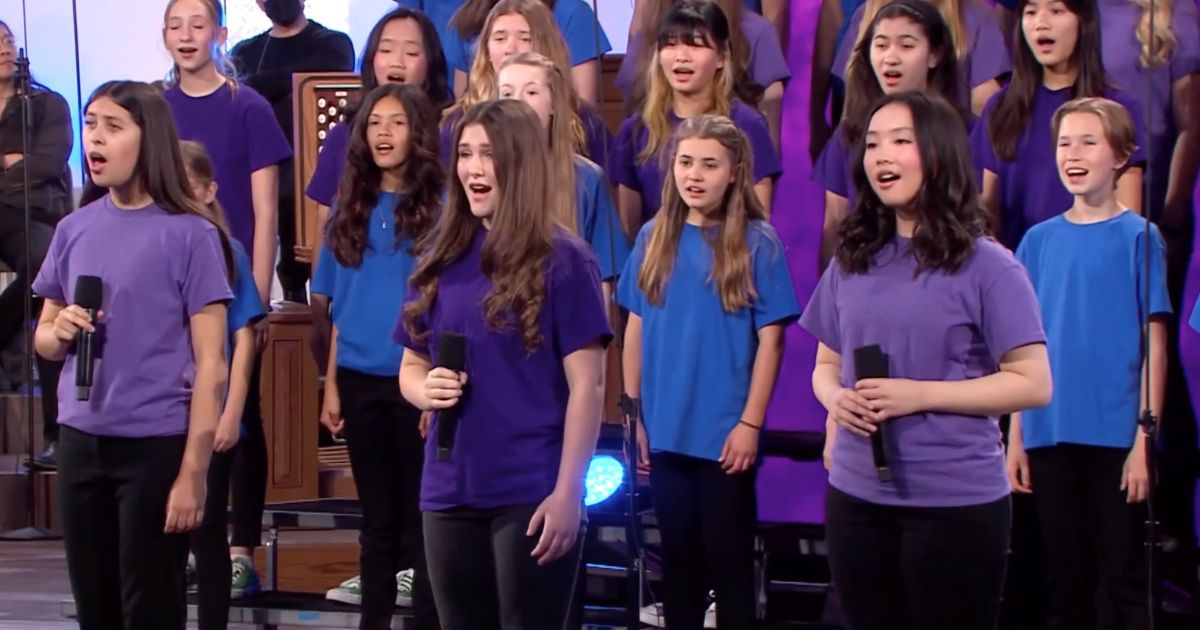 Lauren Daigle's song 'Rescue' serves as a beautiful testament to God's unyielding love and grace. Crafted by the gifted hand of this Grammy-winning singer-songwriter, 'Rescue' is like a warm, heartfelt hymn that reaches out, touching the hearts of not only Christians but also those beyond religious boundaries. It's a song that brings a gentle whisper of comfort and assurance, a melody that assures listeners they're not alone in their journey. Its lyrics echo the promises of God, reminding us that we are never alone, even in the most challenging times.
There is no distance
That cannot be covered
Over and over
You're not defenseless
I'll be your shelter
I'll be your armor
These words, as sung by Daigle, ring with a poignant message of divine protection. The song powerfully conveys God's unwavering promise to be our steadfast shelter and our protective armor, even in moments when we feel vulnerable and lost. It genuinely captures the core of the Christian faith – the conviction in a loving God who is willing to go to extraordinary lengths to save His children.
I will send out an army to find you
In the middle of the darkest night
It's true, I will rescue you
I will never stop marching to reach you
In the middle of the hardest fight
It's true, I will rescue you
This promise is echoed in the book of Ezekiel 34:11-12 "For thus says the Lord GOD: Behold, I, I myself will search for my sheep and will seek them out. As a shepherd seeks out his flock when he is among his sheep that have been scattered, so will I seek out my sheep, and I will rescue them from all places where they have been scattered on a day of clouds and thick darkness."
The Voices of Hope Children's Choir's rendition of 'Rescue' does more than just deliver a performance. It brings to life the timeless message of God's love and His promise to rescue us. The beautiful orchestration and arrangement provided a stunning backdrop to the choir's harmonious vocals, while the solo performances by Angelina Pendleton-Mendez and Erin T. Evelyn added depth and emotion to the rendition.
The Voices of Hope Children's Choir's rendition of Lauren Daigle's 'Rescue' is more than a melodic performance; it's a powerful proclamation of faith and a reminder of God's eternal love. Their heavenly harmonies and sincere delivery serve as a testament to the Christian message encapsulated in the song. The performance reminds us that we are never alone, that our God is always ready to cover any distance to find us and bring us to safety. In the darkest nights and the hardest fights, our Rescuer is always at hand.
WATCH: Voice of Hope Children's Choir Sings Lauren Daigle's 'Rescue'