It was a heartwarming moment when a couple received the best gift on their wedding day when they heard their late son's heart beating again.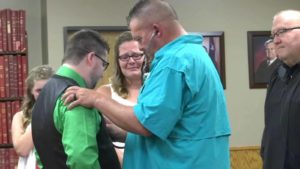 The Texas couple met the man who received their son's donated heart during the ceremony with a stethoscope. Their special day became even more special when they heard their son's heart beating after many years. Colton passed away at the tender age of 11 years.
In 2012, Monica and Dean Berckenhoff of Willis, Texas, lost their eldest son, Colton, after his death, they decided to donate his organs, his heart was donated to Travis Stufflebean, who was born with a defective heart. He had tried many hearts before receiving Colton's which suited him perfectly.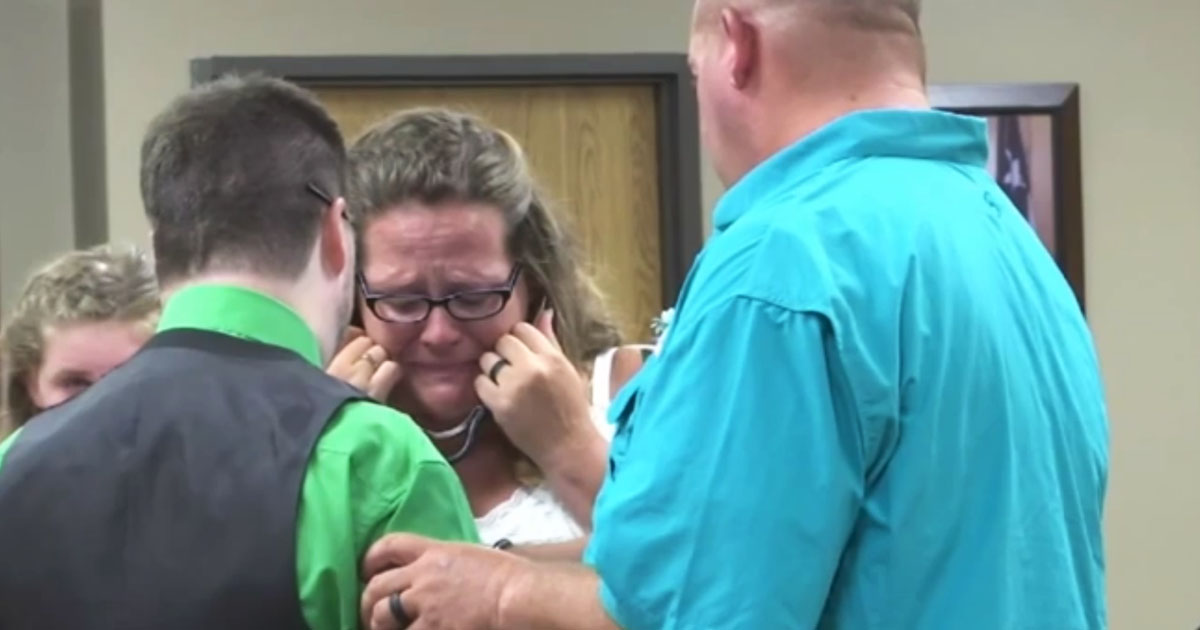 Monica and Dean Berckenhoff were in a courtroom waiting for a judge to marry them, when they were introduced to surprise wedding guest Travis Stufflebean, 28, of Fayetteville, Arkansas. Monica's sister, Amanda McDonald, had set up the moment for the Berckenhoff's, it was a big moment for Stufflebean as well, who says he was waiting for this meeting for a very long time.
Watch the touching video below.
Monica says the moment was "something she's always wanted." She says, "It's been seven years and it's something we've always wanted." Dean said, "Closure," he added, "I heard his heart."
"Because you're bringing the heart back home. To me, this is just a temporary heart. I'm just borrowing it. To me, this is where it belongs. With this wonderful and awesome family," Stufflebean told them.
This story has touched us because even though Colton is not alive, he has given the gift of life to so many people through organ donation, which is the greatest gift anyone can give.