This couple is like a good wine. They get better with age. The two are still inseparable even after being married for 72 long years.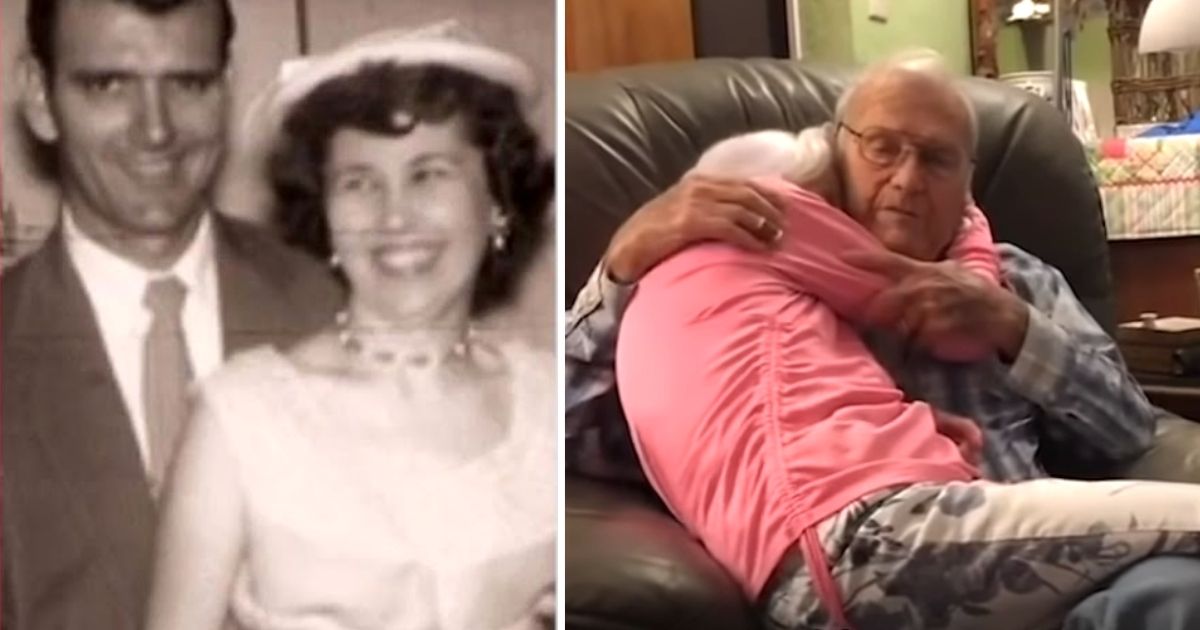 93-year-old Faye and 95-year-old Kenneth Babin act as if they were just married yesterday. It's sweetness overload to see them together. Faye still asks to be hugged and kissed, and her adorable husband delightfully obliges.
"I love my woman," Kenneth said. "Love you, hun," Faye replied. "My love never failed you," he added. It's common to see this sweet wife seated on her spouse's lap, and her loving partner never complains. He wants her by his side all the time!
These two are still exchanging cheezy remarks after all these years. Mrs. Babin asked, "What attracted you to me?" Mr. Babin replied, "Just you, that's all I can say."
The Babins also gave several tips to have a lasting relationship. "Every time I got low, you know, I was feeling bad, I went and said, 'I need a hug. I need a kiss' and he obliged!" Faye shared. She also talked about the importance of communication. They always "talk it out."
Most importantly, they never considered divorce as an option. "We never even talked about getting rid of each other. It was always the other way around, sticking together," Kenneth shared.
This model couple also loves to spend time doing mundane things. They laugh a lot, play cards, dominoes, and poker as well. Kenneth's wife joked, "I did not even think of divorce. Murder, a few times, but…," and she laughed.
Many were amazed and admired their marriage after their granddaughter posted their video on TikTok. GMA posted their video on YouTube, and as of writing, it already has more than 29K views.
True love exists! Guess this pair proves that there's always a way to work things out. Despite the rising number of broken marriages now, the Babins proved that "for better or for worse, in sickness or in health, for richer, for poorer" they will be together. This will be possible with God as the center of every marriage.
"Haven't you read," he replied, "that at the beginning the Creator 'made them male and female,' and said, 'For this reason, a man will leave his father and mother and be united to his wife, and the two will become one flesh'? So they are no longer two, but one flesh. Therefore what God has joined together, let no one separate." Matthew 19:4-6