A family has upheld the tradition of passing down a wedding gown for 7 decades. The gown was first worn on Sept 16th, 1950 and recently on 5th of Aug, 2022.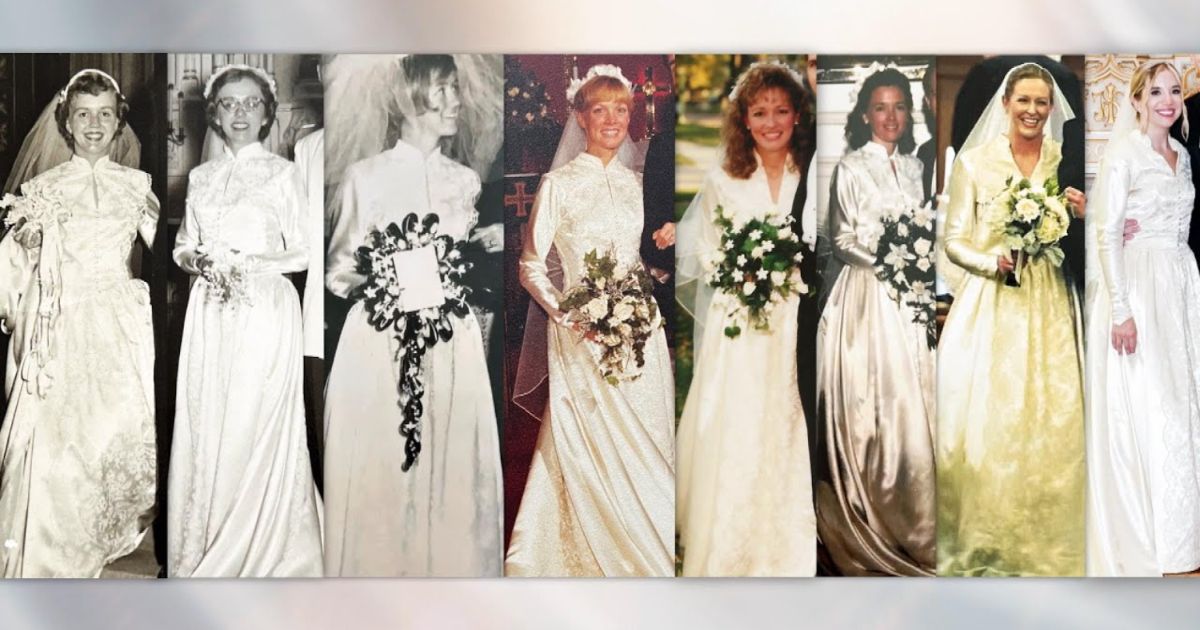 Adele Larson first wore the classic satin gown at her wedding to Roy Stoneberg on Sept. 16, 1950. Thereafter followed by her sisters, Eleanor "Elly" Larson in 1953 and Sharon Larson in 1969.
The tradition was followed by the daughters of the three sisters, worn twice in the 80's , once in 1991, another in 2013 and then was recently worn in 2022 by Serena Stoneberg, the granddaughter of late Adele Larson. At the Ebenezer Lutheran Church in Chicago, where Adele was also married.
Over the years, the family has had the dress professionally cleaned and stored to keep it in good condition. Each of the eight brides has also added their own accessories for their ceremonies.
At the beginning, there was never any intention — going back in the '50s – that this was going to become this decadelong tradition. "So I would give that initial credit to my grandmother, Anna Larson — so Adele, Elly and Sharon's mother — for preserving it in those early years," Mackey said. "By the time the next generation started wearing it, then we became aware that we need to preserve it. So my mother Sharon has assumed that responsibility. She's a very talented sewer and so she's taken that on."
"It's also worth noting that each of these marriages has been very long-lasting," she said. "I think that's part of the legacy of the dress that each of us have been drawn to wearing the dress and it connected each of us because we all value family and tradition so deeply."