A flight safety demonstration speech is no small thing, and certainly not a laughing matter- not until you see this WestJet flight attendant's video.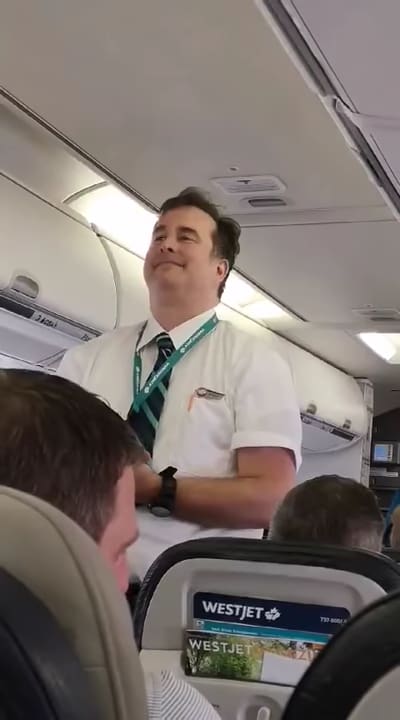 The flight attendant's funny expressions while showing people how to correctly use a seatbelt is warming the hearts of people using social media.
In the video, he can be seen doing a dance while showing people where the exits on the plane are located, his over the top facial expressions is seen causing a laugh riot in the plane.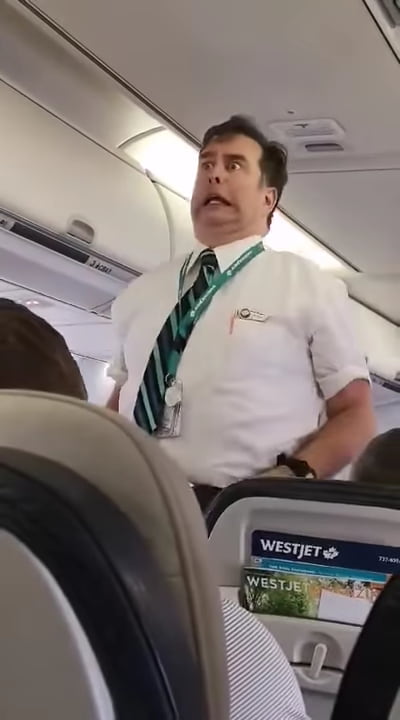 He even pretends to freak out when he shows how the oxygen masks will fall from the ceiling in the event of an emergency. And the passengers crack up while watching him.
As this was a Canadian flight, the safety instructions were given in both English and French. After the English presentation is over, the flight attendant does the demonstration again in another comical way while the instructions are being read aloud in French over the speaker.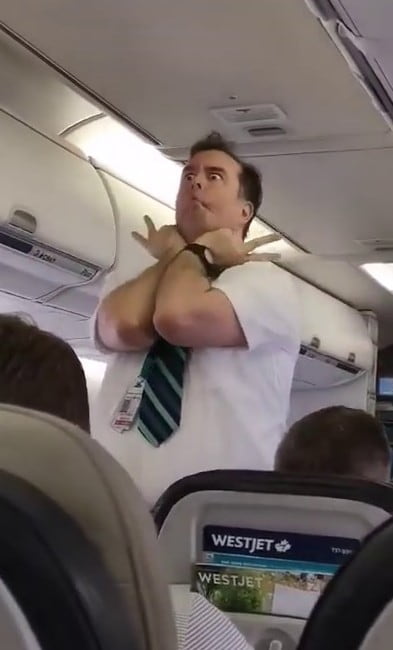 The laughs on the plane continue to get louder and louder, once he is done with his presentation, he takes a bow and gets a round of applause from the passengers. What a unique way to uplift the hearts of passengers and all those watching this funny flight attendant's demonstration.