A waitress was going about her work as usual not aware that her kind service had impacted someone in a very positive way.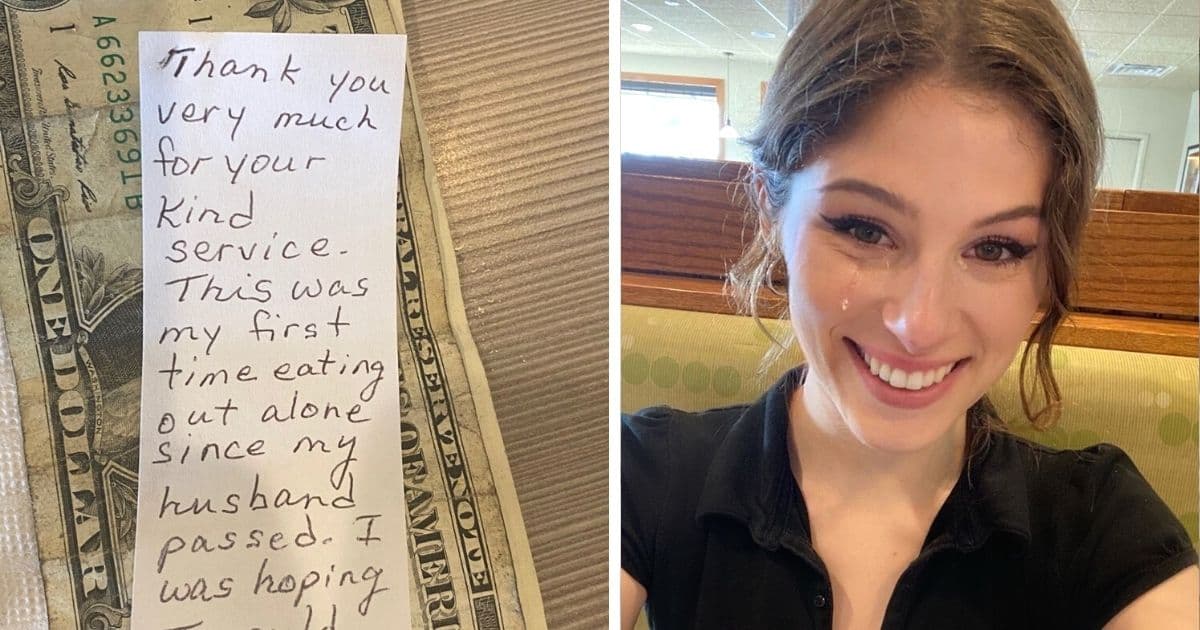 In a now-viral tweet, Megan King shared two photos on social media and it has more than 600,000 likes now.
The first is a picture of a handwritten note she'd received with her tip and the second is a picture of her reaction to the note, which shows her smiling and in tears.
The note reads: "Thank you very much for your kind service. This was my first time eating out alone since my husband passed. I was hoping I could get through it."
King's tweet reads simply: "in pain." She said that she'd received the note Sunday.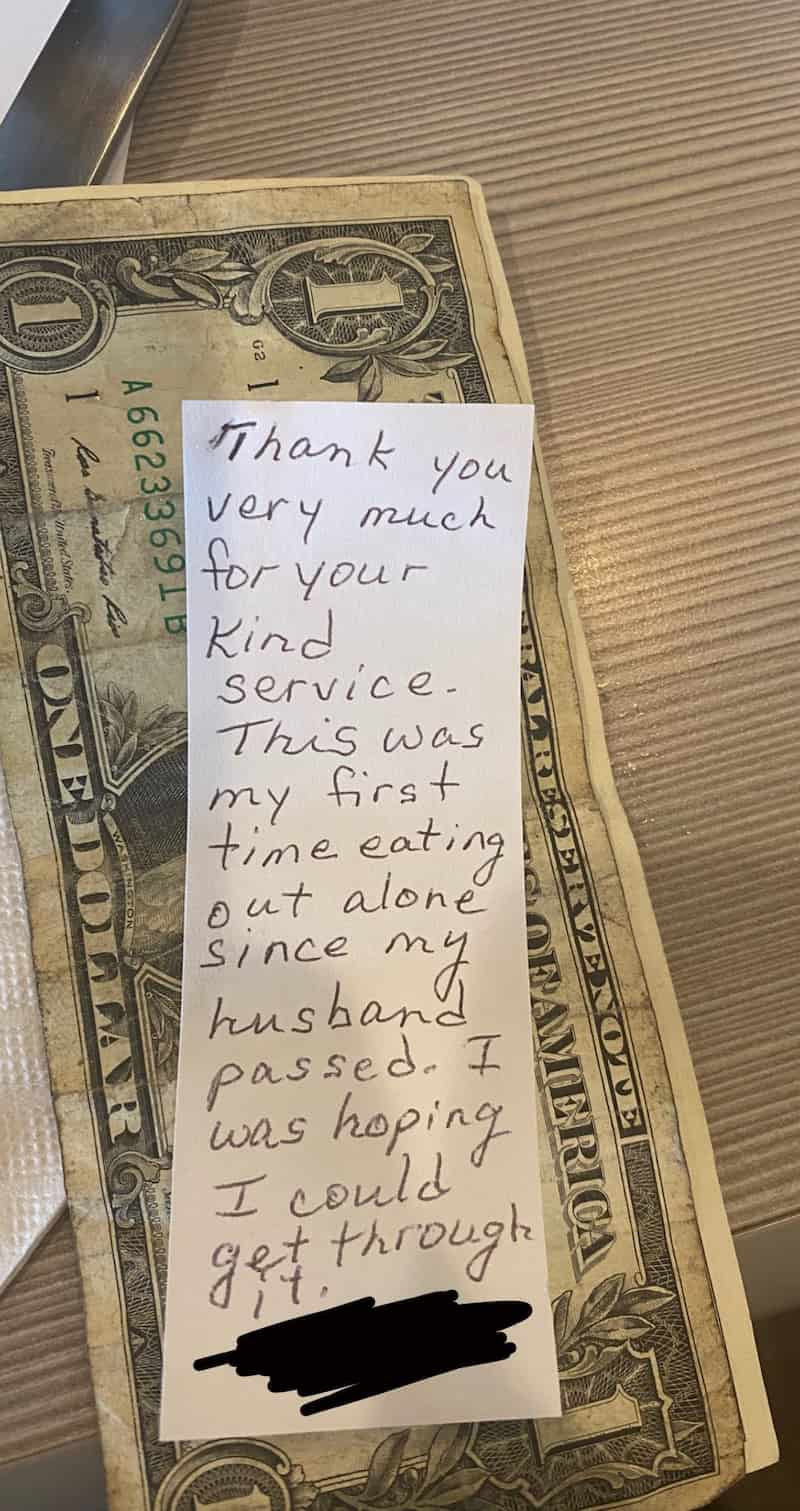 "She [the customer who left the note] came in about halfway through my 17-hour shift, and it was on Sunday, which is always pretty busy," said King. "About halfway through her meal, it started to slow down so we chatted for a few minutes. Small talk, nothing too deep. She told me she was almost 70 and has been slowing down a bit.
"She said she just wanted to stop by an old favorite for a bite," King continued.
King said that the woman looked "a bit sad" as she ate, and looked at King frequently throughout her meal.
"In retrospect, I wish I would've taken her quiet as an invitation. I think that's what she wanted, looking back," said King. "She kept looking up at me so I assumed something wasn't right with her meal or that she needed something.
"I guess she did, in a way. [She needed] an ear." King now wishes she had spent more time with the woman, the note indicated that she had made a big impact on the lady. And in turn, the customer made an impact on her as well.
"I was very surprised," shared King. "As soon as I read that she'd lost her husband, I lost it. She said, "I had to use the restroom to get myself together enough to tend to my other tables even though I really didn't have time to take a rest," she continued.
in pain pic.twitter.com/lgjt12Vamx

— ☆ mother inferior ☆ (@alienpopstarr) July 21, 2021
Many people were touched by the note on Twitter and shared their feelings about the whole incident. It just goes to show that people are hurting everywhere and we must try our best to share their pain.