A man who was about to jump off an overpass, received the gift of life from two women who were passing by. The man was about to jump off the overpass onto the busy freeway traffic in Los Angeles.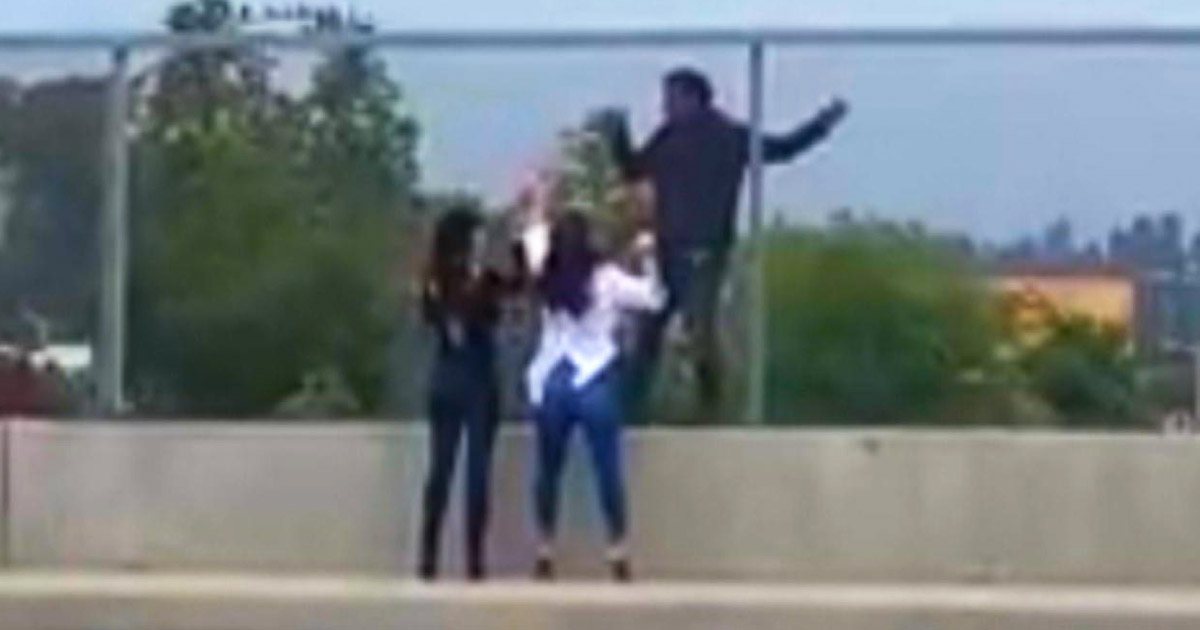 The women Toni Musso and Jen Principe were on the way to dinner with their husbands, but when they saw the man about to jump, they called 911. However, they started to help the man even before the rescuers came.
"I just begged him, 'Please don't do this,'" said Toni. "The first thing I said was 'We love you. Please don't jump,'" explains Jen. When they neared the man on the overpass, he was standing outside the fence with the busy freeway traffic below him. The ladies knew they had to somehow jump in, and talk the guy off of taking the plunge.
"I just grabbed his hands; I had his hands through here," shared Toni, "And then slowly, I just said, 'Keep looking at me, keep focused on my eyes.' And I just started walking with him slowly back to safety." Toni and Jen were connecting with the man, and even after the police got there, they still allowed the women to continue what they were doing without interrupting them.
Toni and Jen had connected with the man, and the police gave them the space to do what they were doing. Jen says that a story on CNN two days ago, had inclined her to help the man. It was about a man, Kevin Hynes, who had survived jumping off the Golden Gate bridge in 2000. It reminded her the importance of intervening in situations like this. "Had I not heard Kevin's story, I probably would have driven under the bridge, called 911, and went about my business," explains Jen.
Toni and Jen showed courage and intervened to help the man in a desperate situation. It is really important to not just call 911 and turn away when we see people about to take their lives, but show them love and save their lives.
Watch the story below