A miracle baby has set the Guinness records for being the most premature baby to survive after it was born at 21 weeks and two days.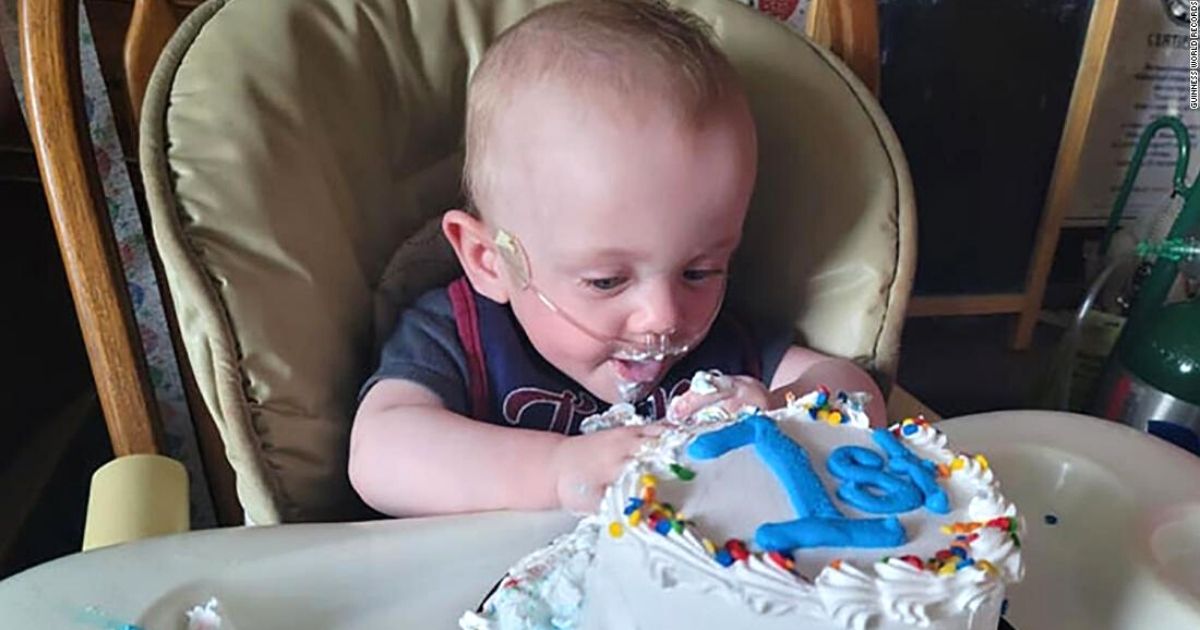 The pro-lifers lauded the achievement after Richard Scott William Hutchinson celebrated his first birthday this month, breaking a record set in 1987. Hutchinson was born at Children's Minnesota hospital at a gestational age of 21 weeks, two days, making him 131 days premature, whereas the standard gestational period is 40 weeks according to Guinness. He was born four months premature and weighed 11.9 ounces at birth.
Canadian baby, James Elgin Gill, born in 1987, previously held the Guinness records after he was born at 21 weeks, five days, or 128 days premature. Hutchinson's birthday was June 5 and his parents are Rick and Beth Hutchinson of St. Croix County, Wis. "We're still surprised about it," Beth said. "But we're happy. It's a way we can share his story to raise awareness about premature births."
Stacy Kern, a neonatologist at Children's Minnesota, said Richard was "given a 0 percent chance of survival by our neonatology team." He was called the "miracle baby" by staff. "The first month they weren't even sure he was going to make it," Beth said. "It was really hard. You know in the back of your mind that his odds weren't great."
The pro-life community is celebrating Richard's survival, "Doctors gave him 0% chance of survival," March for Life said in a tweet. "However, Richard is a fighter who just celebrated his 1st birthday. With proper care and support, premature babies can not only survive but thrive!"
Richard Hutchinson, who holds the Guinness World Record as the most premature baby to survive (born 131 days before his due date & weighing just 11.9 oz), celebrated his 1st birthday on June 5th.

🎉 Happy Birthday Richard! 🎉https://t.co/qtitExJNhN

— Susan B. Anthony List #HydeSavesLives (@SBAList) June 21, 2021
The pro-life organization Susan B. Anthony List tweeted, "Happy Birthday Richard!" Marjorie Dannenfelser, president of the Susan B. Anthony List said the news should impact the debate over viability in public policy. "'Viability' is outdated every time you turn around," she tweeted.