A mother and her child, moved by a street musician's rendition of 'Way Maker,' fall to their knees in the middle of a street to praise the Lord.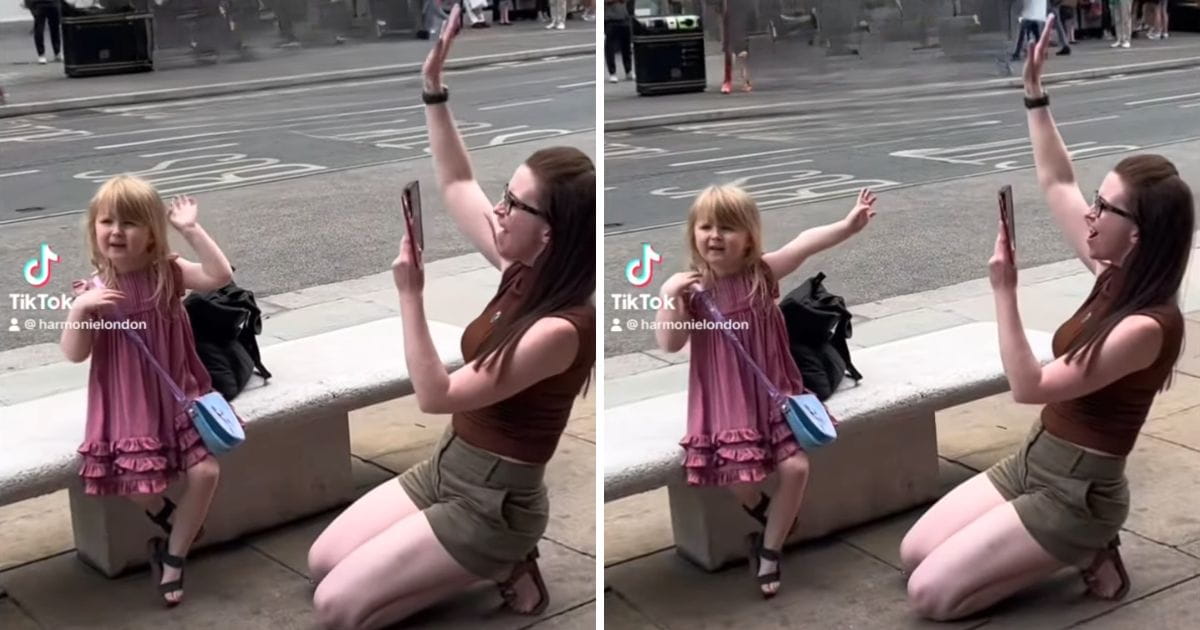 Parents are tasked with the monumental responsibility of shaping and guiding the future generation. Children, always inquisitive and keen to learn, find in their parents the primary models for how to interact with the world. In this case, the mother uses her influence over her young daughter to impart an invaluable lesson on the importance of openly praising and thanking the Lord.
The video shows the mother and her daughter standing by the side of the street, visibly engrossed in the distant sounds of a musician. Although the performer remains off-camera, the song is unmistakably 'Way Maker,' a worship song that has moved countless hearts toward faith and devotion.
The mother is seen kneeling down and lifts her hand to praise God. Her left hand holds a cell phone, capturing the moment as her little girl sits on a nearby bench, mimicking her mother's actions with her own raised hand.
What makes this moment truly remarkable is the public nature of their worship. Passersby on the opposite side of the street can be seen in the clip, but neither the mother nor her daughter seems concerned about the eyes upon them. This isn't just about a personal connection to God; it's also about being unafraid to express that devotion in public, regardless of place or potential judgment from others.
This mother, through her willingness to kneel and praise God openly, teaches her daughter more than just the lyrics to a song; she imparts the gravity of living a life devoted to God, unashamedly and wholeheartedly.
"Train up a child in the way he should go; even when he is old he will not depart from it." – Proverbs 22:6