This soulful acoustic cover of 'You Are My All In All' by two sisters, Razel and Razelee is inspiring and evokes a sense of ease and comfort in the listener.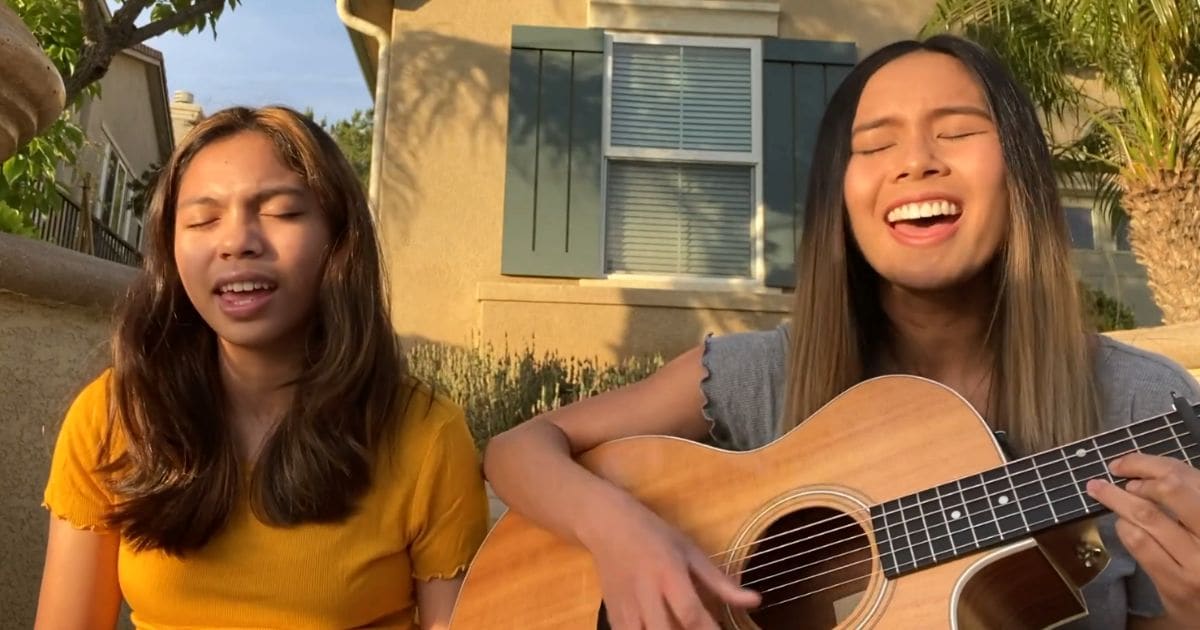 You are my strength when I am weak
You are the treasure that I seek
You are my all in all
Seeking You as a precious jewel
Lord, to give up I'd be a fool
You are my all in all

Jesus, Lamb of God
Worthy is Your name
Jesus, Lamb of God
Worthy is Your name
The song was authored by Christian singer-songwriter Dennis Jernigan in 1990. This song magnifies Jesus Christ as the ultimate source of strength, comfort, and salvation of fortitude, solace, and deliverance for everyone, conveying the faithful's dependence on Jesus and the conviction that He is the unrivaled treasure to pursue. The lyrics further accentuate Jesus as the Lamb of God and His selfless act on the cross, which granted the absolution of sins.
During the pandemic, this heartfelt music video cover aimed to serve as a beacon of encouragement and hope for those in need.
In the video, the sisters appears to be seated together in their backyard. The setting sunset casts a golden glow over their surroundings which made the performance even more beautiful and enchanting.
"We hope this song gives you certainty and hope especially during this time! Sending love to all! Continue to stay safe and healthy!", Razel wrote in the caption.