In a touching moment captured on video, 6-year-old Harvey found out he was no longer alone in the world—he had been adopted into a "forever family." The emotional reveal has touched hearts across the nation, serving as a beautiful reminder that love, safety, and security are essential for every child.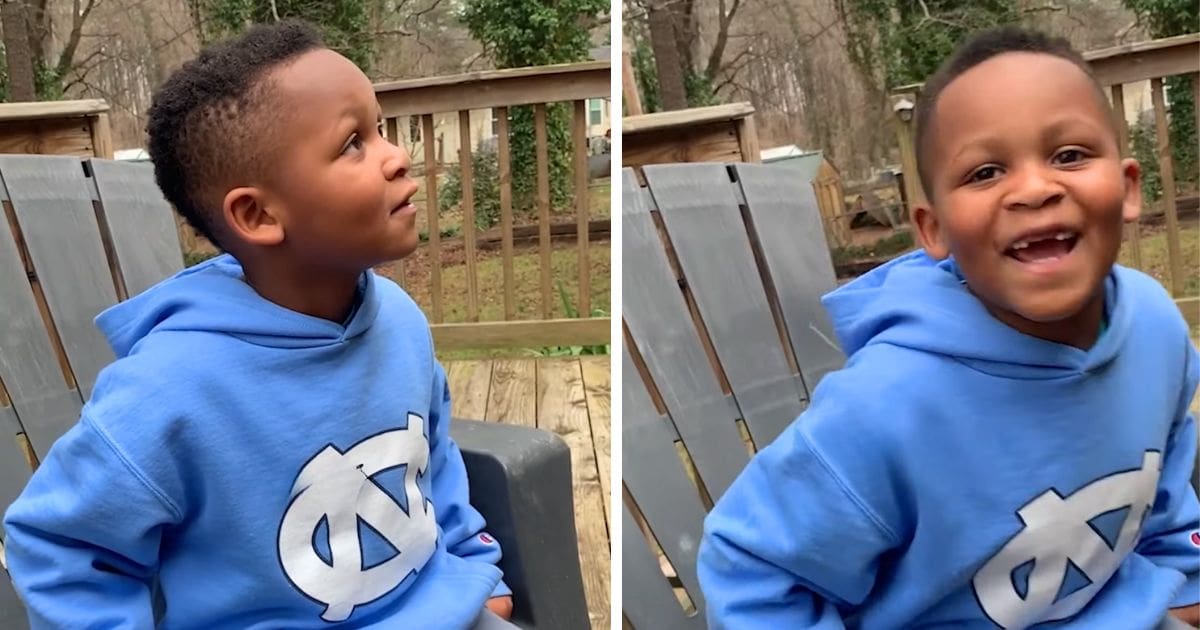 The heartwarming video, which was posted on YouTube, opens with young Harvey sitting alone on a plastic chair, perched on an outdoor porch. The viewer can feel the tension as a female voice begins to speak. "There's something special that happened yesterday," she tells the little boy. Left in suspense, Harvey appears uncertain about what news could be so monumental.
The video then shifts, showing a man holding a board with Harvey's name on it. More importantly, the board bears the words "forever ours." Though puzzled at first, Harvey's curiosity soon turns into realization as the man finally breaks the life-changing news to him: "How about Harvey is officially adopted?"
Harvey's immediate reaction is a sharp intake of breath—an audible gasp that speaks volumes. "I'm adopted?" he stammers, "I'm adopted right now?" The words can barely escape his mouth before he inquires, "I'm going to stay here?"
Upon getting affirmative answers, Harvey's initial disbelief morphs into overwhelming joy. Finally grasping the gravity of the news—that he is indeed part of a family that will offer him the love and stability he deserves—he literally jumps for joy.
The video comes to a close with Harvey approaching the woman behind the camera for an embracing hug, symbolizing his newfound sense of belonging.
Harvey's story is not unique. Countless children are removed from their birth homes due to a myriad of reasons, often traumatic. The common thread that binds these young souls is a yearning for love, a safe environment, and stability. Harvey's journey to his "forever home" underscores the innate human desire to belong—to have a space and people who unequivocally say, "You are ours."