Our athletes are making us proud at the Tokyo Olympics by winning so many medals for the country. Now another medal was added to the total tally when wrestler Tamyra Mensah-Stock won her first gold. She said she was proud to represent the U.S. and thanked God for helping her win it.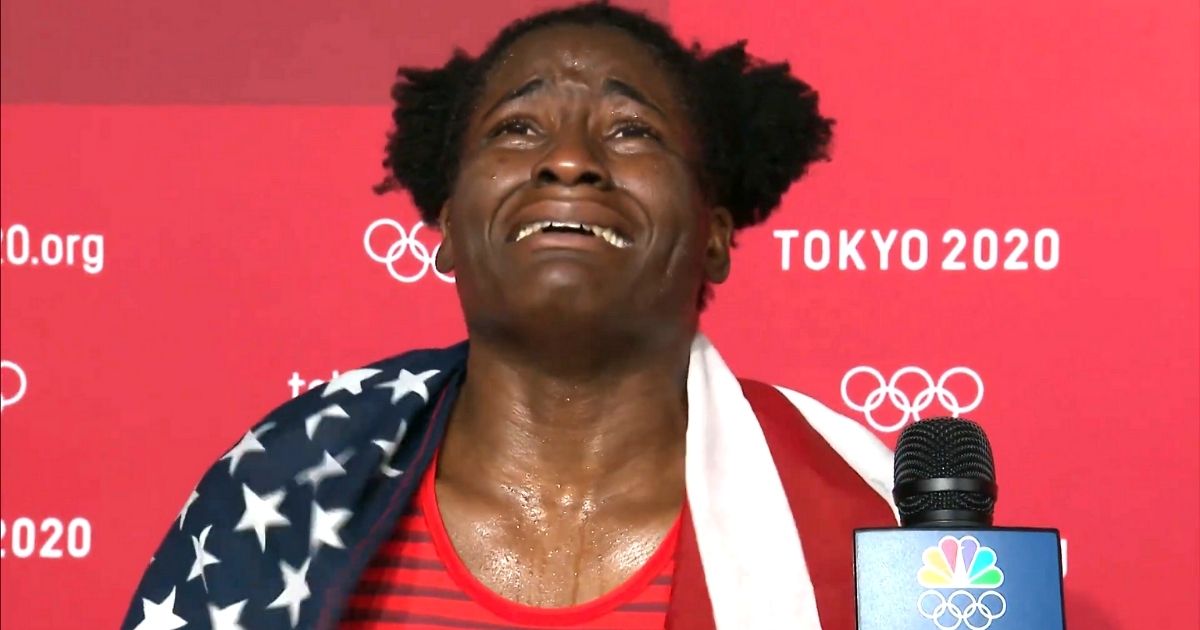 It was a historic win for Mensah-Stock, 28, who became the second woman, and the first black woman to win an Olympic wrestling gold medal for Team USA in the women's 68-kilogram freestyle final. "I love representing the U.S.," says American Olympian Tamyra Mensah-Stock, after winning gold for @USAWrestling in Tokyo. "I love living there. I love it. And I'm so happy I get to represent USA!"
Mensah-Stock beat Nigerian wrestler Blessing Oborududu 4-1 after seizing two takedowns in the first period. Neither woman scored a point in the second period. "Of course I surprise myself," a jubilant Mensah-Stock said after the victory. "It's by the grace of God I'm even able to move my feet. I just leave it in His hands and I pray that all the practice … my coaches put me through pays off and, every single time, it does."
"I get better and better," she continued, "and it's so weird that there is no cap to the limit that I can do. I'm excited to see what I have next." When a reporter noticed the American flag draped over Mensah-Stock's shoulders, and asked the gold medalist how it feels to represent her country.
The athlete who felt honored to drape the American flag said she felt "amazing" to represent the United States. "It feels amazing," she said. "I love representing the U.S. I … love living here. I love it. And I'm so happy I get to represent the USA!"
Mensah-Stock said she was trying to hold back the tears when she would stand on the podium to receive her gold medal.
1 Corinthians 9 "24 Do you not know that in a race all the runners run, but only one gets the prize? Run in such a way as to get the prize. 25 Everyone who competes in the games goes into strict training. They do it to get a crown that will not last; but we do it to get a crown that will last forever."