Ernie Haase & Signature Sound sing a powerful version of 'Because He Lives,' performing live from the Gaither Studios and we can feel the presence of the Lord through their music.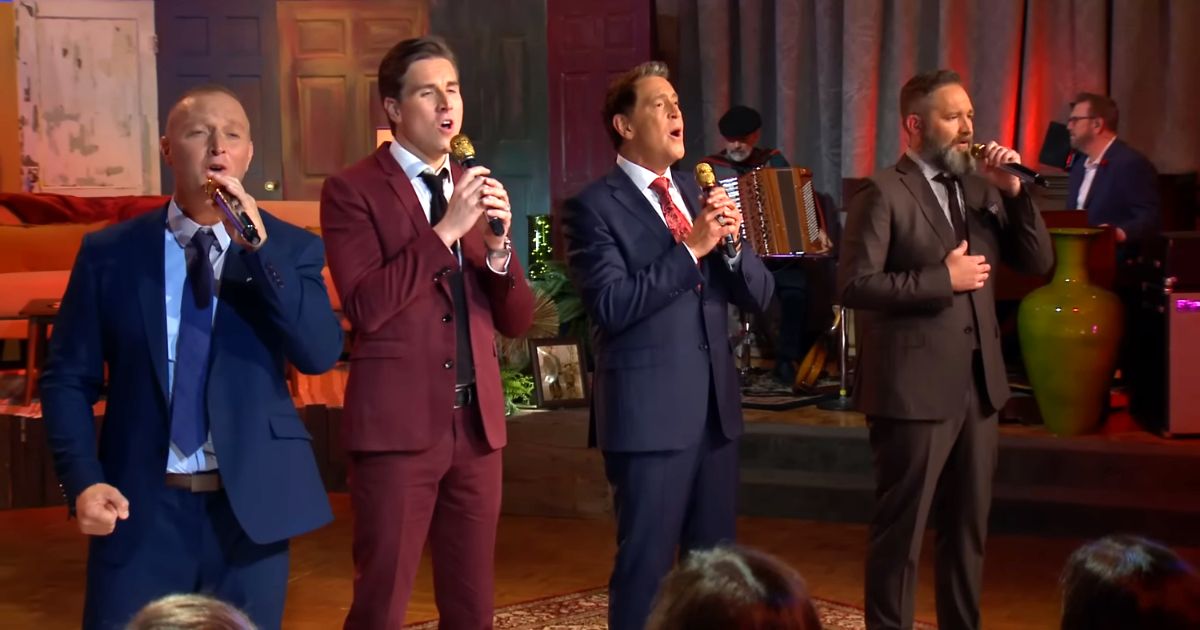 It's such a delight to hear this classic hymn sung by these four talented men, they look like they are enjoying themselves as they belt out this cover today.
God sent His son
They called Him Jesus
He came to love
Heal and forgive
He bled and died
To buy my pardon
An empty grave
Is there to prove
My savior lives
Ernie Haase and Signature Sound have been blessing the body of Christ with awesome Southern gospel worship. This talented quartet has been the recipient of several Dove Awards and one Grammy nomination in the year 2010.
And because He lives
I can face tomorrow
Because He lives
All fear is gone
Because I know
He holds the future
And life is worth the living
Just because He lives
During the pandemic, Ernie and Signature Sound have been airing their music virtually to people through social media everywhere and helped uplift many weary and sorrowful souls, and have been a huge blessing to the body of Christ.
And then one day
I'll cross the river
And I'll fight life's final war with pain
And then
As death gives way to victory
I'll see the lights of glory
And I'll know He reigns
The gospels are full of good news for us who believe, it gives us hope that we will spend eternity with our Lord and Savior Jesus Christ in heaven for eternity. Hallelujah!