The Gentlemen trio of GENTRI teamed up with R&B singer Jay Warren to sing Celine Dion's 'Because You Loved Me.'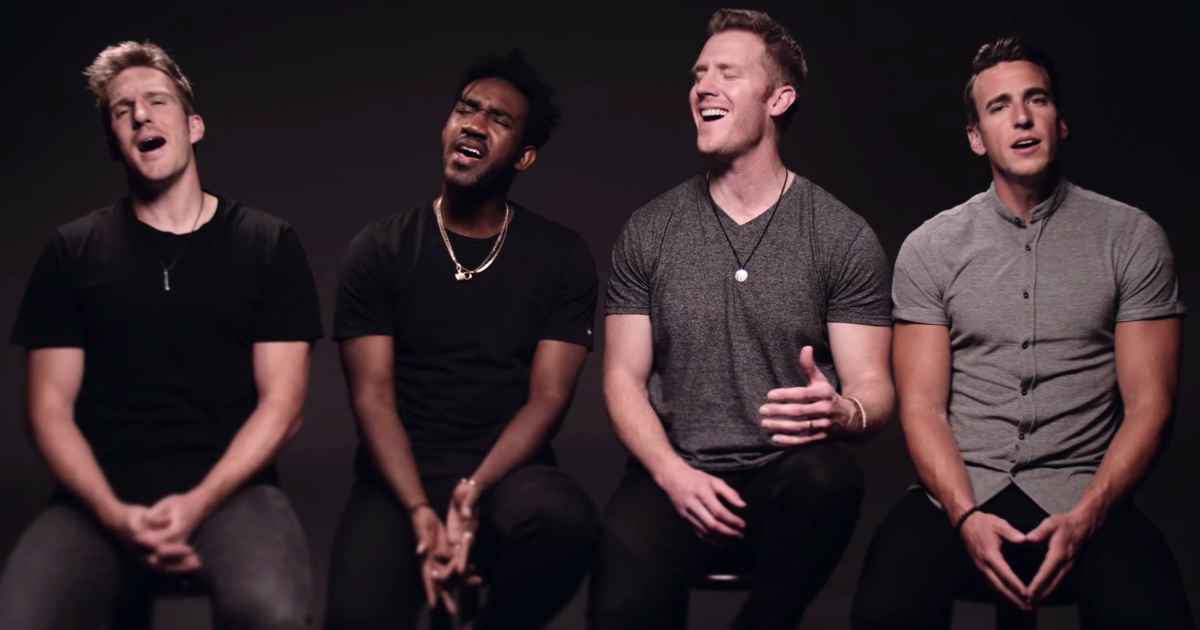 Powerhouse vocalist Celine Dion sang this iconic song in 1996 which also became the theme song for the Robert Redford film, Up Close And Personal.
You were my strength when I was weak
You were my voice when I couldn't speak
You were my eyes when I couldn't see
You saw the best there was in me
GENTRI was established in June 2014 and comprised of three dynamic tenors: Brad Robins, Casey Elliott, and Bradley Quinn Lever. The group has performed all over the United States and has shared the stage with some amazing vocalists including Idina Menzel, Kristin Chenoweth, and Alfie Boe.
Today they perform 'Because You Loved Me' with Jay Warren in dedication to all of the fathers around the world.
Lifted me up when I couldn't reach
You gave me faith 'cause you believed
I'm everything I am
Because you loved me
GENTRI wrote about their performance, "This Father's Day we celebrate the men who work the early hours, stay up late to help with homework and those who have left a lasting legacy on the hearts of those left behind. A lasting impact that will live on because of the decision to love."
What a beautiful song to appreciate fathers all over the world, we can learn so much from the lives of Abraham, David, and other prominent characters from the Bible about how to be a good father.