NFL Star Ben Roethlisberger has been in the headlines recently due to his announced retirement. But, past issues with Porn Addiction and Alcoholism also resurfaced. Thankfully, he had overcome them through his faith in God. Today he's sharing his powerful testimony.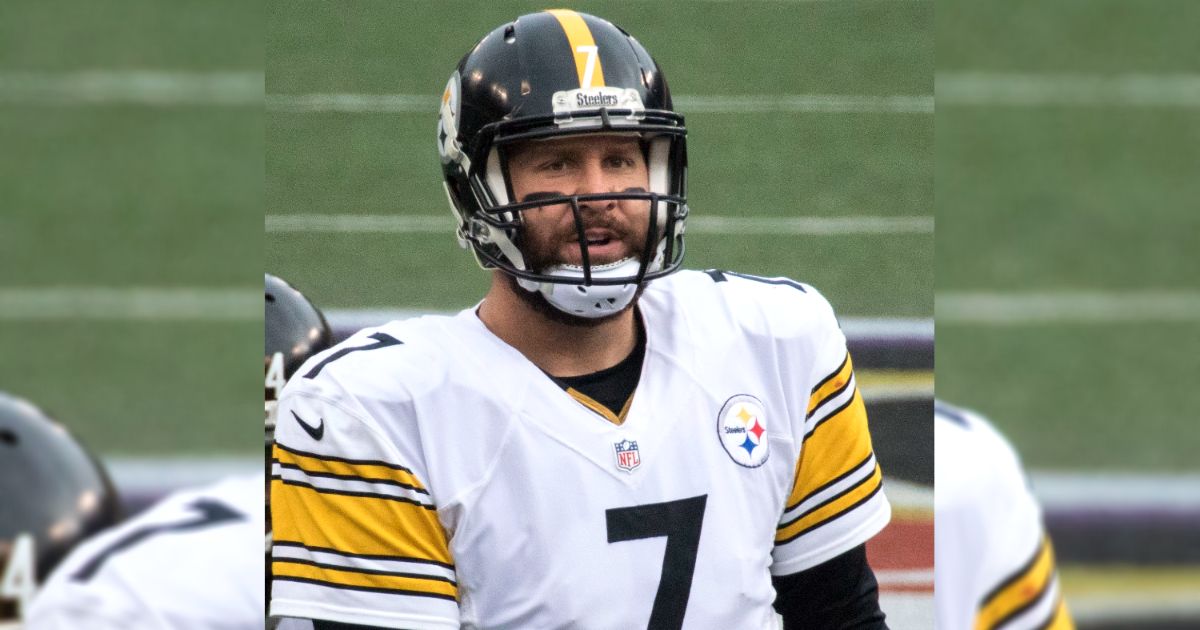 "Jesus brought me back to Him," said Ben in an interview at the ManUp conference. Things look rosy, and everything seems to do well now for Ben and his family. However, this NFL star had his share of dark moments as well. The celebrity athlete shared his journey and years-long struggle to overcome Porn Addiction and Alcoholism.
Ben came from a Christian family. His parents raised him to love God, attend church and had learned much about his faith from them. "I have great parents that are great Christian people…In middle school, I gave my life to Christ…I watched my parents and learning from them."
But things turned south when he attended college. "When I got to college, it wasn't like, I stopped believing. But you just don't sharpen your skills, because you were not reading your Bible. I'm still praying here and there. But I wasn't a strong of a Christian in college as I wish I would have been."
On the other hand, his wife, Ashley Harlan, was a devout Christian even when she was in college, to which he said that he was jealous of the strong faith that she had. Then he got into NFL, the fame, money, new environment, and the perks that came with his new career did not help him get back to the path where he wanted to be.
"I've fallen as short as anybody," Ben explained. "I've been addicted to alcohol. I've been addicted to pornography, which makes me then not the best husband, not the best father, not the best Christian I can be."
He also acknowledged that just like anyone else, celebrity athletes like him are also vulnerable to sin. "People don't realize all the time that us athletes, we're human," he said. "We sin like everyone else, and I am no different. We make mistakes, we get addicted to things, we sin — we're human. And I think sometimes we get [to] put on this pedestal where we can't make mistakes; we do."
His wife also helped him get back on the right track. Ben was baptized again several years back. He said, "I just felt that I needed to do that. I wanted to have a closer walk, a better relationship with Jesus, my wife, my kids, my family — become a better person."
But ultimately, he said, "The person which brought me to Him was Jesus. Jesus was the one which brought me back to Him."
He also explained that one could get out of addiction by dedicating himself and understanding that he can only be free from it through the grace of God. He also felt that he is a better Christian, husband, and father now because of God's forgiveness.
Ben said that everyone falls short and commits mistakes, but he encouraged everyone to do one thing. "That's okay," he said. "You can get back into the good graces and all it takes is [to] ask…We don't have to go and do a bunch of services and do all this — all we have to do is ask. If we ask for forgiveness, He's gonna say, 'okay,' and that's — how lucky are we."
This Christian knew his priorities. He is a Christian first, before an athlete. He encourages people to prioritize their walk with God. He said that he could really be a good athlete and a Christian. There should be no dichotomy between the two. He said that he is "trying to be a better Christian than I am an athlete at football."
Ben's testimony is indeed encouraging to anyone who is trying his best to overcome a struggle but to no avail. It's only Jesus and His love that can take one out of the pit and live the life He wants all of us to have.
"So if the Son sets you free, you will be free indeed." John 8:36