Two brothers are being credited for saving the lives of all the students on board a school bus after the driver suffered a fatal medical emergency.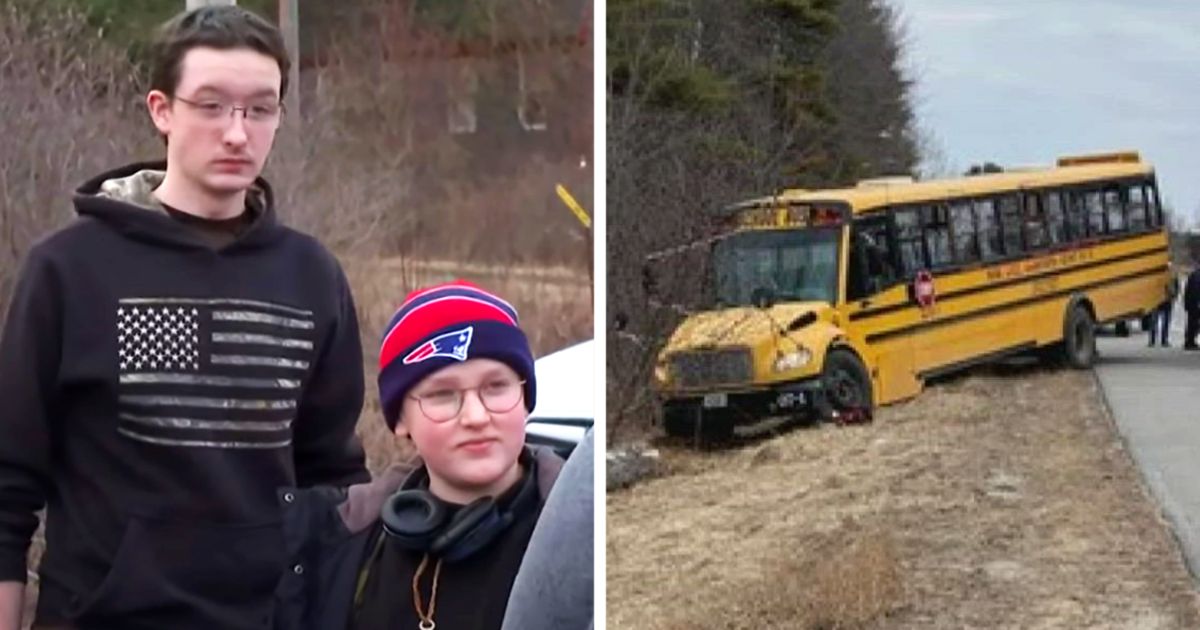 It was a regular day of school for Connor and Seamus Collins who were seated in their bus, but suddenly everything changed in a flash when their driver had a medical problem.
The brothers were not going to sit and watch the bus go into a ditch or smash into a tree, but jumped into action to save everybody in their Maine school bus.
The elder brother, Connor Collins, 16, took control of the bus wheel and applied pressure on the brakes to bring it to a halt with the help of a bystander, according to the Topsham Police Department.
Not to be left behind, the younger brother, Seamus Collins, 12, helped in keeping the children calm inside the bus and helped guide them out of the emergency exit at the rear of the bus.
Connor said, "I need to stop this bus before it goes into the ditch or before anyone else gets hurt." He recalled those terrifying moments saying, "Everyone is panicking, one person called 911 and I'm just trying to keep the other kids under control because they're freaking out," Seamus said.
They were appreciated by the Topsham police who conceded that the brothers helped stop the situation from worsening.
But things didn't go well for the driver, Arthur McDougall, 77, who later died in the area hospital he was taken to. His wife Diane, told the cops that she was thankful to everyone who tried to save her husband's life.
The statement from Topsham Police stated that Diane thanks, "All of the students, citizens and first responders that attempted to save my husband's life yesterday."
The heroes of the day, Connor and Seamus appreciated their bus driver, McDougall's kindness and professionalism, saying that he was a real good person.
The young boys went above and beyond to save the life of all the young students on board the bus, they were appreciated by Officer Jose Gomez who said, "Good for them for stepping up and being heroes."
We don't know what would have happened if God didn't place Connor and Seamus in the right place at the right time.
Deuteronomy 20:4 "For the LORD your God is He who goes with you, to fight for you against your enemies, to save you."