People around us plays a big role in inspiring us to pursue our dreams regardless how big or small their impact is in their lives. Some are inspired by parents, friends, loved ones, but there are also brothers and sisters inspiring one another.
22-year-old Cole Hallman and his sister Katie from Manasquan, New Jersey touched the hearts of thousands on American Idol with a heartwarming performance.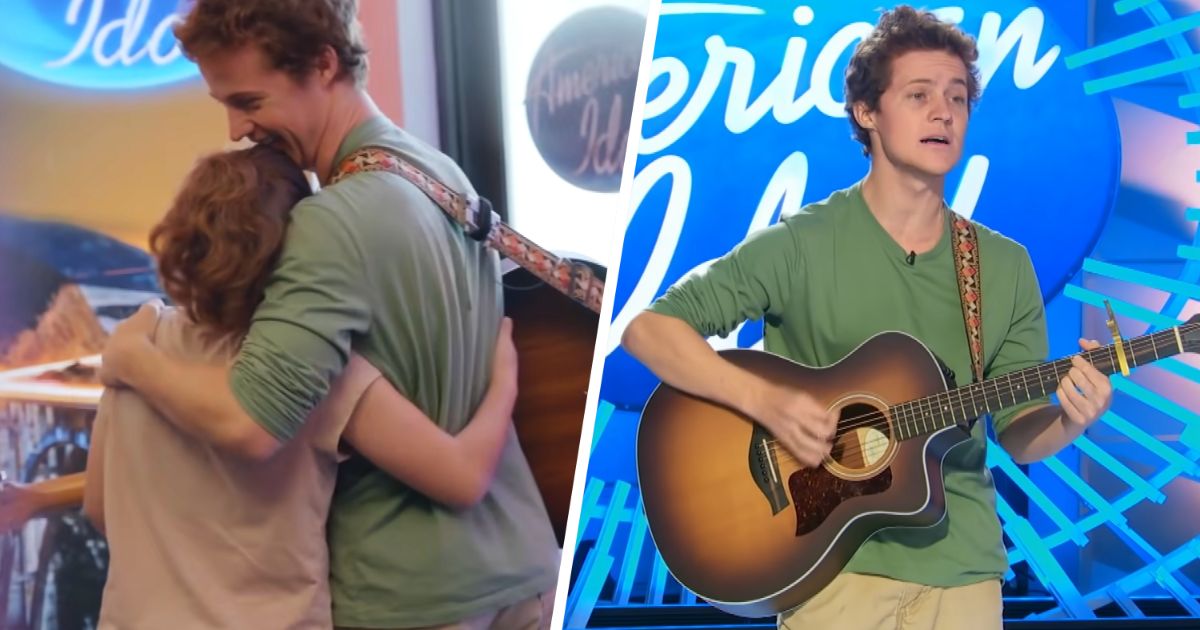 Hallman sang Lodi by Creedence Cleanwater upon auditioning. He said that he's so nervous about the audition. Though his mom Nicole and sister Katie were at the backstage supporting him in the auditions.
Comfort and courage arrived when his mom and sister Katie joined him onstage. Cole shared that her sister was born with a chromosomal deletion which caused behavioral and developmental issues. But this girl is the singer's greatest fan and critic, he said.
Despite her sister's limitations, Cole loved her whole heartedly and accepted her for who she is. Their connection with one another is inseparable beyond language boundaries.
During the audition, the judges generously allowed Katie to sing with Cole. He said it was his sister's happy place.
How about you, who are you deeply connected to? Comment down below.