After his son went through a grueling heart surgery, a father got a tattoo of the surgery scar as a tribute to him.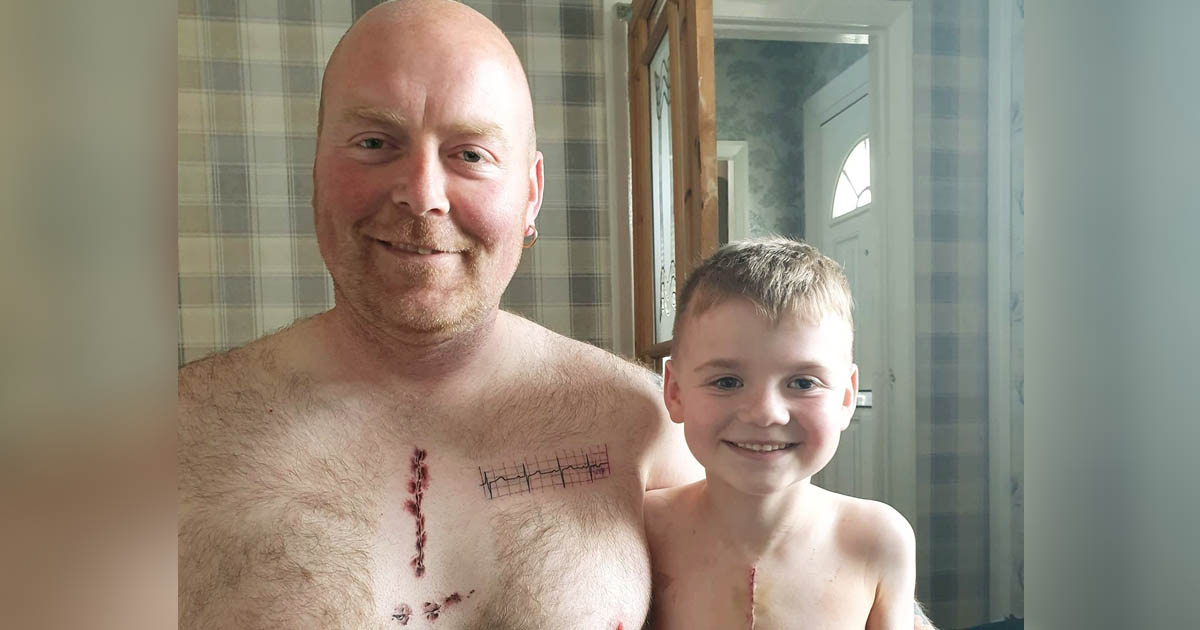 Leanne Watts was just 28 weeks pregnant with Joey, when she was informed that he has a rare condition called supravalvular aortic stenosis, a heart defect which causes the narrowing of the aorta, a large blood vessel which carries blood to the body.
The 6-year-old from Beverley, East Yorkshire, went through an eight-hour operation at Leeds Children's Hospital to widen the aorta, which gave him a 1-in-10 chance of survival.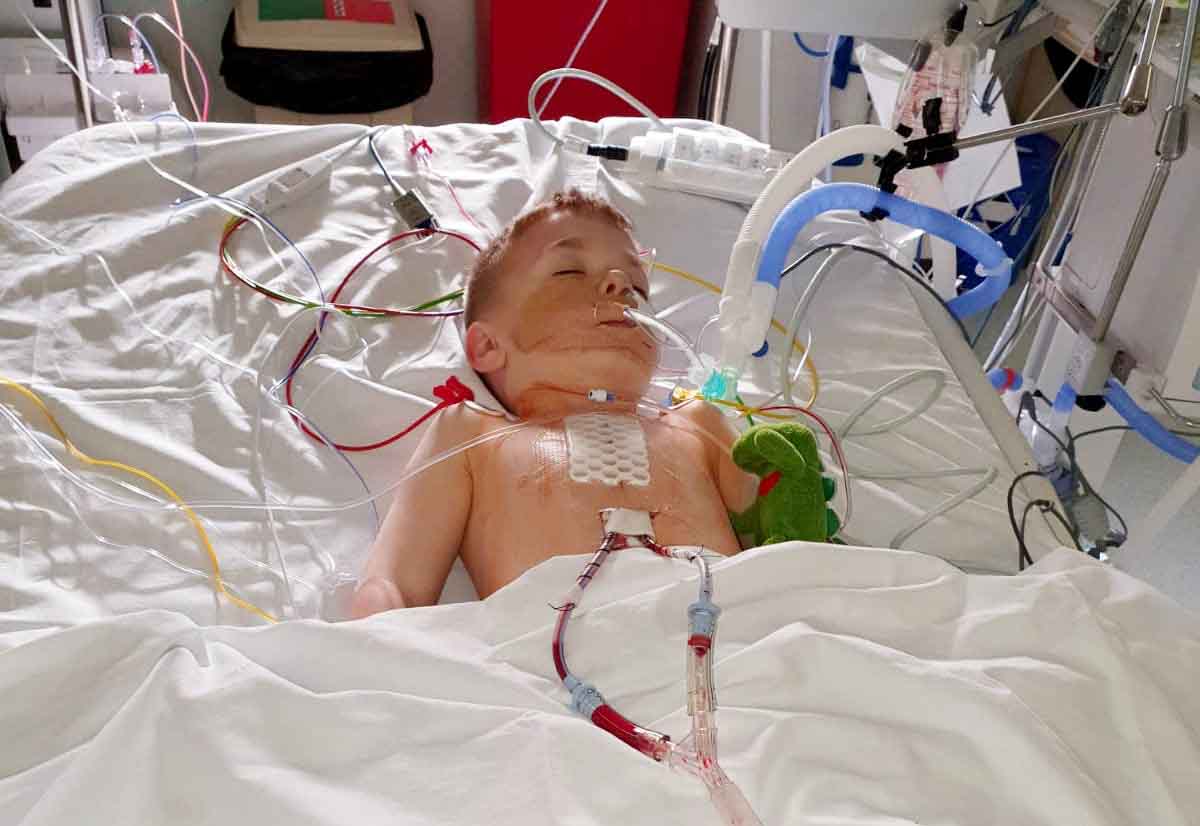 The surgery was a success but resulted in a a 9cm scar down the center of his chest. "When Joey saw the scar, he just said, 'Is this where they have cut me to fix my heart?'" Mrs Watts said. She said, "We've told him it should be something to be proud of and he shouldn't be ashamed by what has happened to him. She said, "All of these warriors should be proud of their scars and all they achieve in life."
In a show of solidarity with his son, the day after Joey was discharged from hospital, his dad, Martin Watts, got a copy of his son's scar inked on his chest.
The family is supporting the "#ScarSelfie" campaign being promoted by the Children's Heart Surgery Fund (CHSF), which encourages patients of heart surgery to share pictures of their scars on social media. It also encourages donating to CHSF which provides legal aid to the Leeds Congenital Heart Unit at Leeds Children's Hospital.
Joey's older brother, 7-year-old Harley, has also been diagnosed with the same condition since he was 14 weeks old, and will have the same operation later this year.
Joey will need three more operations to widen his pulmonary branches and stretch his blood vessels.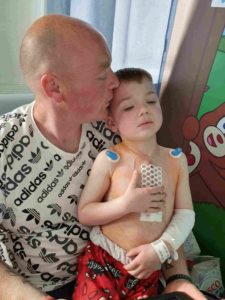 "You take comfort from the way surgeons at Leeds handled things with Joey," Ms Watts said. "It will be just as scary but they have given you reason to believe. She added, "I thought superheroes wore capes, they don't, they wear surgical scrubs and gowns."
We salute brave dads and moms such as the Watt's who prefer to put aide all their anxiety for their children's lives, and just believe for the best for them.