Damar Hamlin, a Buffalo Bills player, made a surprising return to the football field, just nine months after a cardiac arrest that shocked fans and players alike. It wasn't just his recovery that grabbed attention, but also the wave of prayers and faith that swept through the nation during his health battle.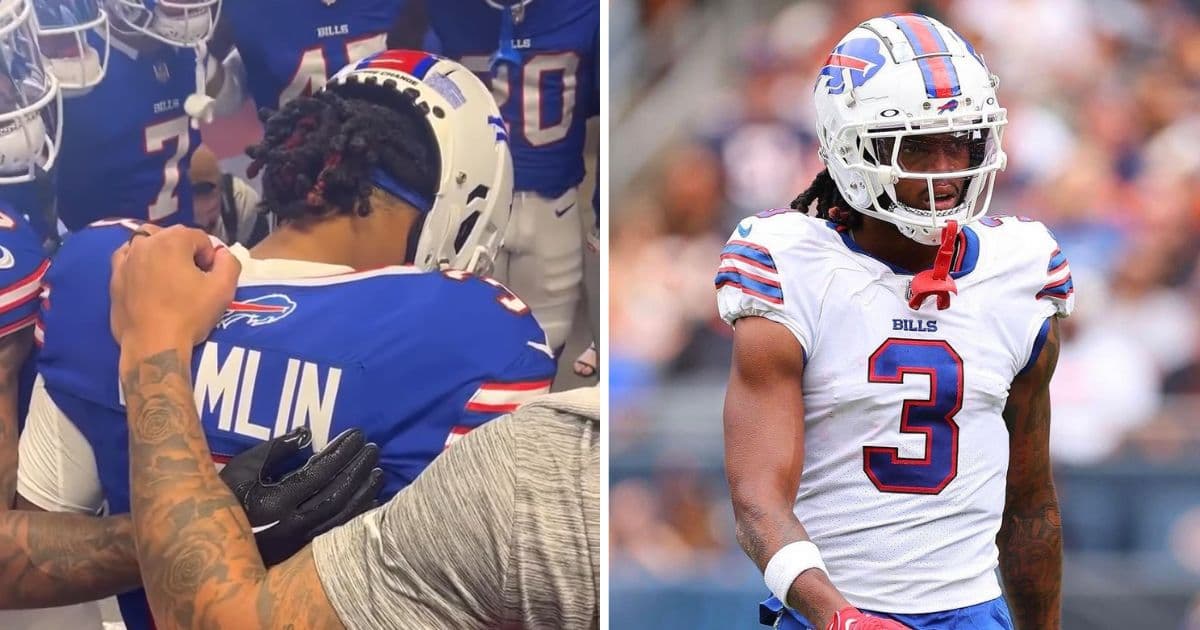 When he was on the ground last year, silent and still, everyone watching held their breath, hoping and praying for a miracle. Many might remember his simple, innocent question after awakening from his ordeal: "Did we win?" Doctors, while monitoring his critical condition, assured him in the gentlest way: "Yes, Damar. You won. You won the game of life."
Damar's comeback to the field was more than a win for him. It was a win for everyone who sent a prayer, for his family, his team, and people who heard his story. "Really big — that moment was everything to me," Hamlin said, reflecting a universal sentiment that many shared in witnessing his return. His journey wasn't walked alone; his family, team, and the whole nation joined him, hand in hand, step by step, prayer by prayer.
.@TedyBruschi gets emotional seeing Damar Hamlin's return to NFL action ❤️ pic.twitter.com/U9FR6E77qz

— NFL on ESPN (@ESPNNFL) October 1, 2023
The power of prayer and faith shone brightly throughout Hamlin's ordeal. With Dan Orlovsky leading a heartfelt prayer on ESPN and Damar's family steadfastly believing in his recovery, the story became a shared moment where everyone came together in spirit and faith. As he stepped back onto the field, arms wide open, it wasn't just a personal milestone but a shared victory of faith, prayer, and a unified hope, underscoring that when we stand together in faith, positive outcomes are on the horizon.
Coach Sean McDermott was visibly moved and surprised by his return: "What, nine months ago, this young man is in the situation he was in, and now he's back." But this journey was not Hamlin's alone. It involved his family, his team, and all those who sent a prayer, shared in the grief, and eventually, in the joy of his return.
The consistent updates from the doctors and Damar's family kept the flame of hope alive. Dr. Timothy Pritts shared about the "substantial improvement" in Damar's health, and even though the path was tough, his neurological condition was stable, opening doors to his recovery. His family, despite being amidst a crisis, focused on turning this challenging situation into a positive one, always believing that Damar would bounce back, and their belief was unshakeable.
ESPN's Ryan Clark opened up about the "power of God" and the "power of prayer."

"That's the power of God. That's the power of prayer."

We loved these words of @Realrclark25 on ESPN's First Takepic.twitter.com/a4iIUT9LxU

— Sports Spectrum (@Sports_Spectrum) January 6, 2023
Hamlin's story is inspiring, not just in the context of sports but as a reminder of the strength embedded in faith, prayer, and a supportive community. It underlines how, in moments of crisis, people, even from varied backgrounds, can come together, pray together, and celebrate victories together.
"Therefore I tell you, whatever you ask for in prayer, believe that you have received it, and it will be yours." Mark 11:24
Watch the touching pregame prayer below
Watch: Damar Hamlin Makes His Return