America's Got Talent host Terry Crews was reduced to tears after an impressive performance by Detroit Youth Choir.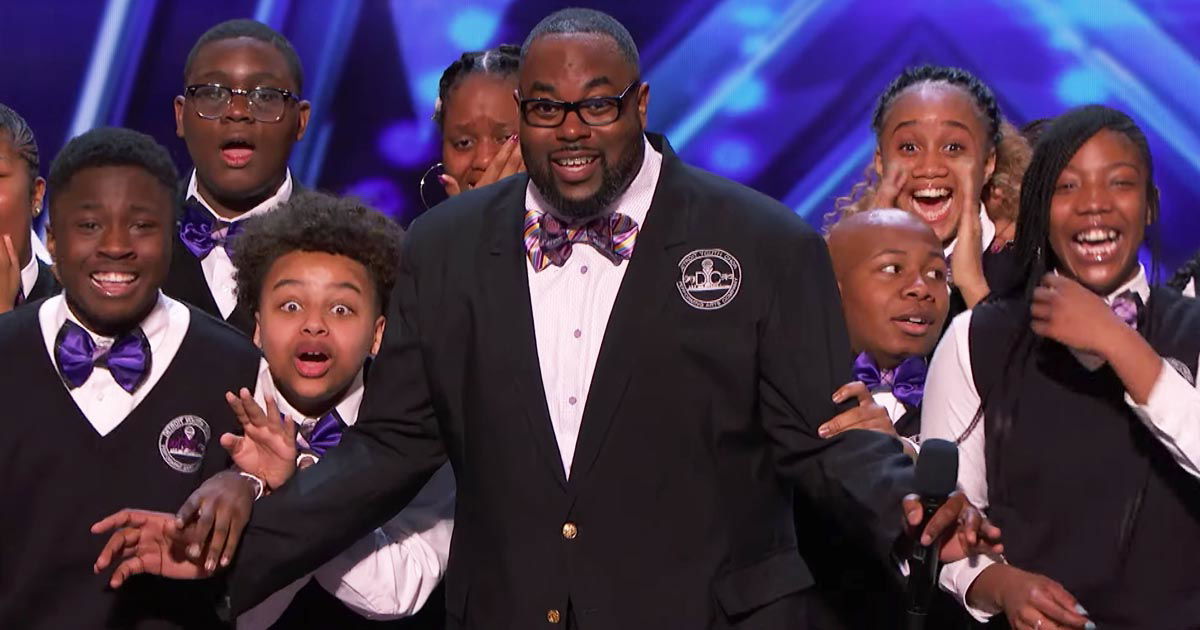 This Michigan choir is based in the Metro Detroit area, which is known to be a rough area, choir director Anthony White said, "We have a lot of inner-city kids. Some of them have bad home situations or they could be on the streets, there's violence. We give them something positive to come and be a part of."
Host Terry Crews bonded with the group, he gave them big high-fives as he too hailed from Flint, Michigan.
This traditional choir blew everyone away with their unusual cover of Macklemore and Ryan Lewis hit 'Can't Hold Us,' which they combined with rap verses.
The judges were full of praises for them, but Terry Crews brought down the house with his emotional speech, he said, "Every young man and woman on this stage represents me and where I came from. I remember sitting at my window in Flint, Michigan, dreaming about wanting to make it and wanting to be here. And they are here and they did so well."
He took the ultimate step by walking down the steps and pressing the golden buzzer for them, sending them directly to the live shows
The choir took to Facebook to express their gratitude, "All it takes is one person to believe in you. For Detroit Youth Concert Choir & Performing Arts Company, Terry Crews knew the Golden Buzzer would make that dream come true. We are so excited for America to see what's been going on here in the City of Detroit."