President Trump never refrains from speaking about his faith and this time during the 2019 National Christmas tree lighting ceremony on Dec. 05, he drew a connection between the humble birth of Jesus Christ and His Cross.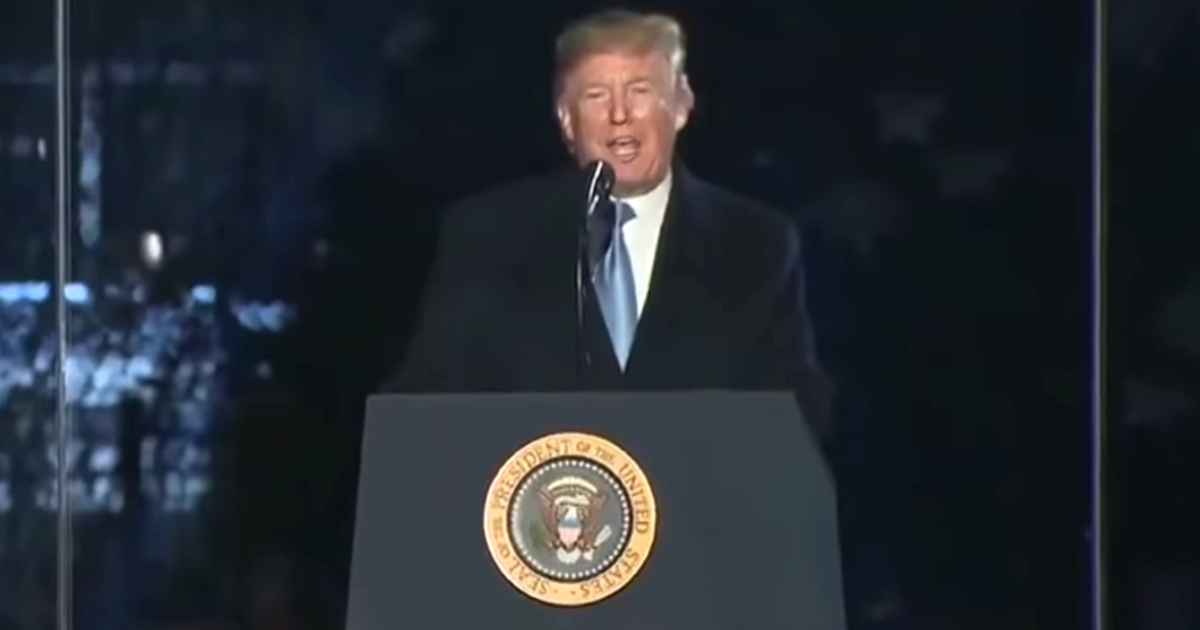 "In 1923, President Calvin Coolidge lit the first National Christmas tree," President Trump began. "Later that night, African-American community centers held an outdoor worship service on these grounds, and during that service, the Washington Monument was illuminated with a beautiful cross, a powerful reminder of the meaning of Christmas."
He spoke about the three wise men and how Christ's birth inspires us to love others with open hearts. Speaking on the topic, President Trump said that more than 2,000 years ago, a bright shining star appeared in the eastern sky and wise men stood under the star searching for the new born king. They soon found Mary, Joseph and Jesus in Bethlehem and then they fell down and worshiped him.
"Christians give thanks that the Son of God came into the world to save humanity. Jesus Christ inspires us to love one another with hearts full of generosity and grace," the president told the gathering. He went on to praise David and Sharron Hudson of the Salvation Army, which has been able to bring gifts to more than 600,000 children.
He concluded saying that every human being is a child of God, and he went on to wish the Americans a Merry Christmas. "At Christmas, we remember this eternal truth: Every person is a beloved child of God. As one grateful nation, we praise the joy of family, the blessings of freedom and the miracle of Christmas. On behalf of Melania and our entire family, Merry Christmas and God bless you all," he concluded his speech.
What a beautiful speech by our President at the 2019 National Christmas Tree lighting ceremony, we must thank God for for him, because during his reign we have seen so much religious freedom in our country and also for his overwhelming support to Israel and her leaders.