In a moment of immense joy, a mother who was told she might never conceive again found herself praising God from her hospital bed, cradling the miracle of her newborn baby.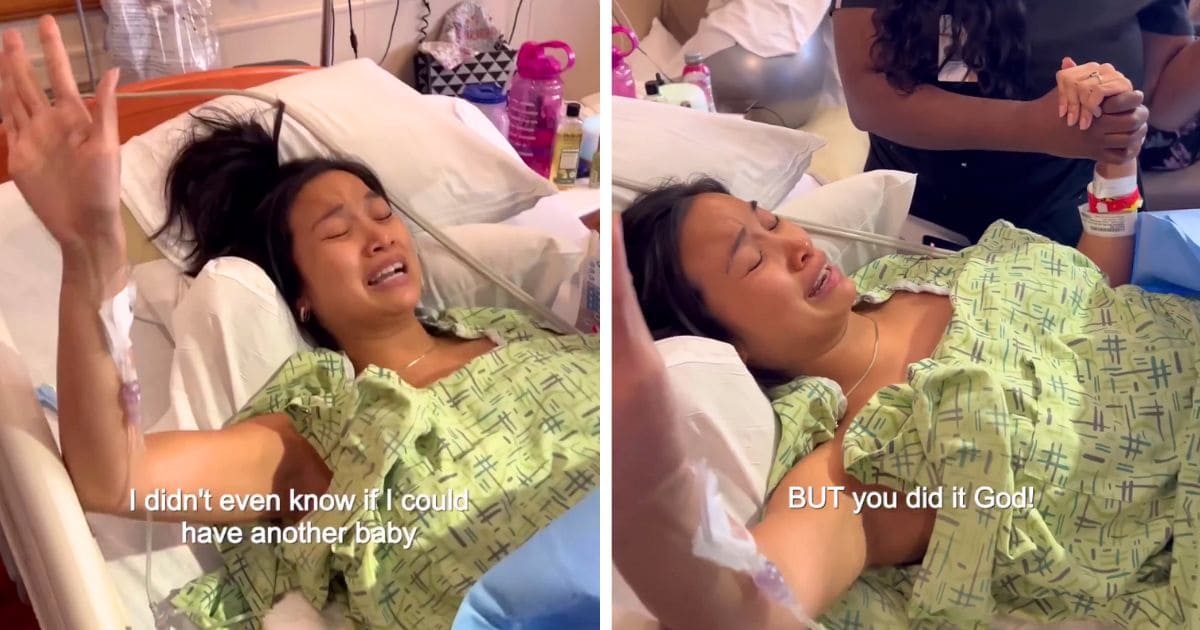 Nika Diwa held her newborn and extended her hands in worship, expressing her gratitude towards God. After an unfortunate assault, she had been warned by doctors of the probability of never being able to conceive again. Yet, in the face of this daunting revelation, her faith in the Almighty did not waver.
Already blessed with a daughter, both Nika and her husband held onto their belief that their family would grow. She candidly said, "Finally, I asked God to give me strength to try for another. The next day, I took a test. It was positive."
Nika joyfully declared, "This is proof that your past is NOT your present. And there is so much hope for your future."
The moment of birth, while a miracle in itself, was enveloped in an atmosphere of gratitude and faith. Nika confessed that her first birth had been traumatic, but this time around, the experience was positively different. Her immense gratitude towards God overflowed in the form of fervent prayers and praises.
In an emotionally charged moment of pure maternal love and faith, Nika thanked God for the blessing, saying, "I didn't even know if I could have another baby God, but You… You did it, God! We thank You because nothing is too late for You, God."
She prayed over her newborn, "I declare, God, that no weapon formed against her will prosper. She would know all her life that You have called her out of darkness into marvelous light." She further prayed against any trauma her daughter might face, grounding her future in the strong foundation of faith.
Nika's testimony has not only inspired her followers but also restored hope for those facing similar circumstances, proving that with God, the seemingly impossible becomes possible.
An Instagram user deeply moved by Nika's post commented, "I'm sobbing. I, too, was told I can't have children naturally so I have to go through the IVF process. I'm still waiting on the day."
"For with God nothing shall be impossible." – Luke 1:37
WATCH: Mother Praises God After Giving Birth to Her Miracle Child