The hand of God healed a man from Virginia who said that God healed him after a stroke after he cried out to God saying, "You got to help me."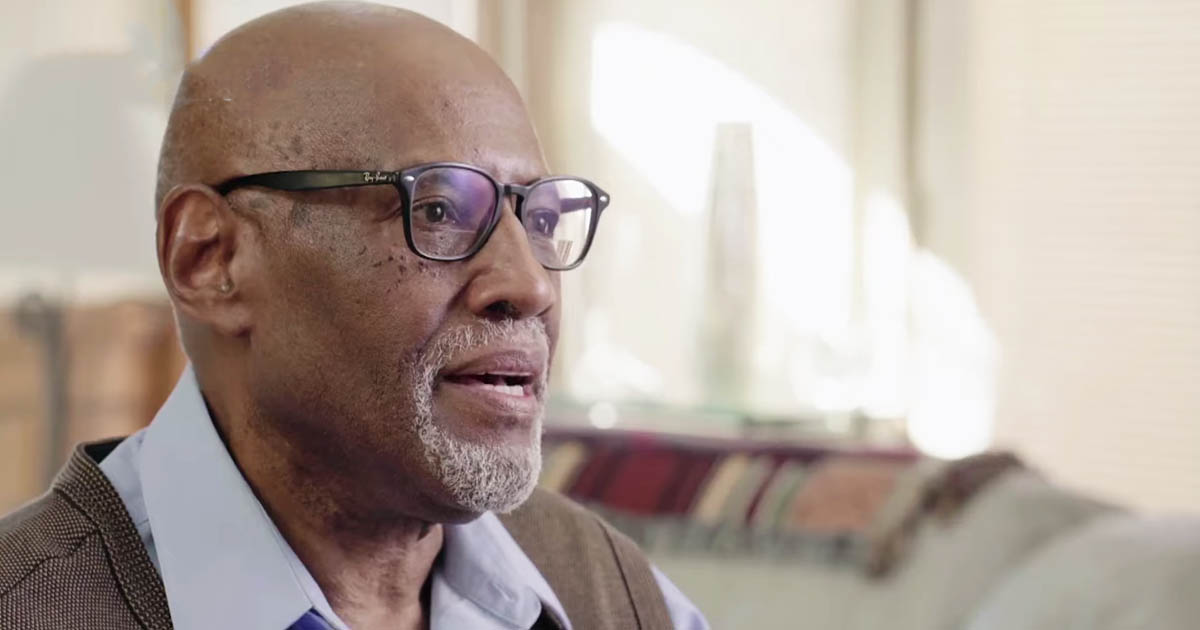 On May 3 of 2019, Maurice suddenly felt strange, "Felt sparks coming all through my head and I was totally out of control," he recalled. "I screamed and I fell to the floor."
His wife Earlene found him on the floor, he couldn't move or speak, and so she prayed for him and immediately called 911.
The wife said, "I prayed that he be completely healed from the top of his head to the soles of his feet, and that he would have no, side effects or anything like that."
Maurice was rushed to nearby Chesapeake General Hospital in Virginia and while in route, he cried out, "God, you got to help me."
After the CT scan, when the technician was "injecting an imaging dye into his brain, Maurice felt something change."
He said, "I began as that dye went in to feel like, 'Hey, I'm coming back again. The dye is washing,'" he exclaimed. "And I felt myself getting whole again."
Maurice knew that it wasn't the dye but the Lord had healed him. "I just said, 'Lord, you've done this,'" he proclaimed. "Whatever happened to my body, I'm healed."
The miraculous healing made Maurice share God's goodness with everyone in the hospital. "The nurses and people who came in to clean the room. All I could just say what a good God that I served and how He'd healed me so," he said.
The MRI results later confirmed he really had suffered a stroke, and MRI Technologist Ashley Bassinger explained, "It was on the left side of his brain, so that will affect the right side of your body typically. When he came for his MRI, he really didn't have any deficits. They had all subsided."
"I just rejoiced so much," Maurice said. "I was so thankful that God had healed me. And I even told the doctor, that God had healed me."
But its wasn't Maurice alone who found his healing, someone else also found freedom at that moment.
A nurse, Ashley, shared about her pain and troubled heart with Maurice and he told her about God's goodness. Maurice recounted, "She (Ashley) began to say, 'You know, I'm angry with God. I lost my father. God took my father.'"
"I was really unhappy with my relationship with God because I didn't understand why my dad got taken from me. I almost was so angry, like I could feel it every day. Like I was carrying it with me."
"And I said, 'Oh Ashley, your father is still alive. He still in you,'" Maurice told her. "And I just told her how much love God had for her."
Today, Ashley's anger against God has left her and she says, "This man is here, this is your angel. He's been sent to you to let you know that God is all around and everything has happened the way it's supposed to happen. It was amazing."
"I know that God is with me every day," Ashley testified, "And you just never know when something's going to happen to you to change your life. By me talking to Mr. Hilliard for a half hour, maybe, you know, I helped him, but he changed my life forever."
"If Ashley could say, 'God sent you by here from me,' And I had a miracle. And if it took that, God, for You to get the glory, God it was worth it all. It was worth it all,'" Maurice said in tears.