When parents are packing their hospital bags prior to giving birth, they are sure to include an adorable hat for their newborn. It's essential to keep the baby's head warm immediately after birth.
That's where 90-year-old Jeanie Shaffer comes in. She has knit over 11,000 hats for newborns at UPMC Western Maryland.
She says she didn't realize that making hats would go so far and she appreciates it a whole lot.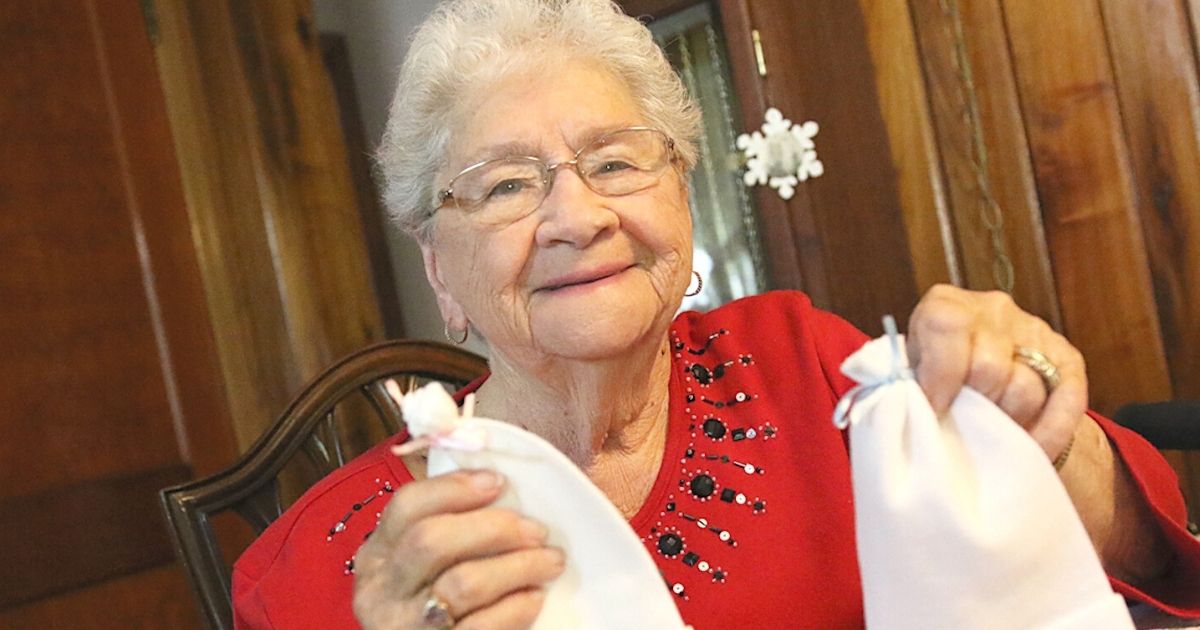 It makes her feel "proud and wonderful" that she can do this to give the babies a warm head to start life with.
For the last 15 years, Shaffer has volunteered every night putting together little hats to keep the newborns warm.
One of the staff at the hospital said that they normally put a hat on the baby as soon as they dry off their heads as it maintains their temperature.
Those little hats go a long way to calm the babies down and make them feel comfortable.
So they decided to have all the pictures of the hats Jeanie has made in a scrapbook.
The hospital asked moms on social media to send photos of their newborns in their first hats.
Thousands responded and they put the pictures in a scrapbook and gifted it to Jeannie Shaffer.
She says she wants to live to be 100 and she turned 90 in February. She says as long as she lives she will continue making the hats.
What a wonderful woman and what an honor it is for those little ones to be wearing one of her labor of love.
We need more stories like this and may God bless her with good health and her wish to live to 100 years.