Classmates of a 6-year-old boy gave him a standing ovation after he finished his last dose of chemo.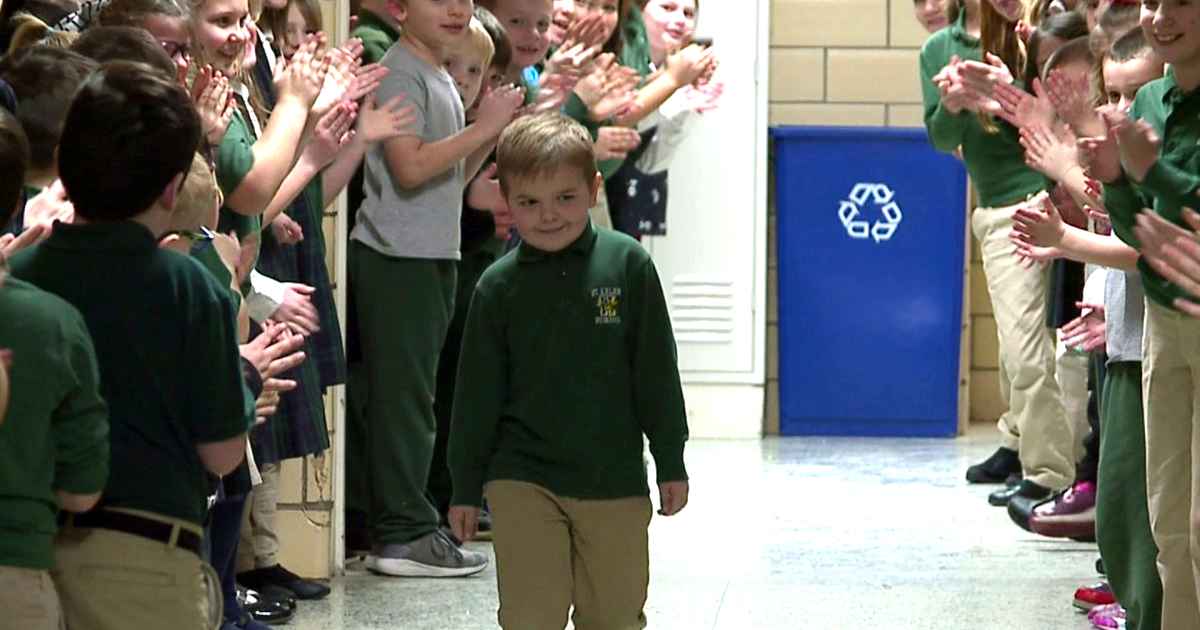 John Oliver Zippay who has been in a three-year-long battle with leukemia was celebrated by his fellow classmates at St Helen's Catholic School, Ohio.
He is known as "J.O" to his family and friends completed his last round of chemo on Dec. 27, just after Christmas.
His dad, John, said J.O was "doing great" and is feeling better and mom, Megan, said they have kept J.O. "in a bubble" and want to see him play, travel, and learn. "He loves planes; he's kind of an old soul," said family friend Shannon Formanski. "He loves World War II and all that kind of stuff, so he's really excited to be able to travel a bit more and do that kind of stuff."
Formanski was key in organizing a grand homecoming for J.O., including his friends and classmates for a big celebration at his school in Ohio. "You want that for your child — to grow up and get dirty and play outside and have fun and we kept him in a bubble so we're excited," Megan Zippay said. "[We're] looking forward to the future and having our little boy back."
J.O had a homecoming fit for a 'war hero' by his family and friends, he deserves it because of the way he bravely battled against cancer for the last three years and successfully completed chemotherapy.